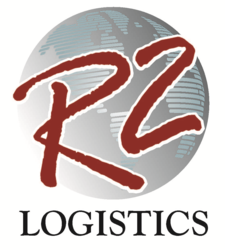 This helps confirm that we are on right on track to reach the goals we have mapped out for R2.
Jacksonville, FL (PRWEB) December 01, 2011
Forbes magazine today announced its comprehensive list of America's Most Promising Companies. This list features 100 privately held up-and-comers with compelling business models, strong management teams, notable customers, strategic partners and precious investment capitals. R2 Logistics, a third party logistics provider, ranks No. 29 on the list.
"Sizing up younger, privately held companies is hard: Their fortunes can change very quickly and there's a dearth of public data," says Forbes Executive Editor Brett Nelson. "We took a more comprehensive approach to evaluate their health and potential."
To sharpen its search, Forbes teamed up with CB Insights, a Manhattan-based data firm that tracks investment in high-growth private companies. With $650,000 in grants from the National Science Foundation, CB has developed complex software called Mosaic that mines myriad online sources (from press releases and social networks to job boards and court filings) to come up with one, algorithmically derived score that measures a private company's health. Forbes married Mosaic's data-crunching with old-fashioned reporting to assemble a list of rising stars with bright growth prospects.
Ben Gase, R2 Logistics' President and CEO stated, "Making this list and being recognized by an internationally known publication is an amazing honor. This helps confirm that we are right on track to reach the goals we have mapped out for R2. However, this is just the tip of the iceberg and we have a long way to go. I'll be happier when we make the Forbes 500."
To view the complete the list, please visit http://www.forbes.com/ampc.
About R2 Logistics, Inc.
R2 Logistics, Inc. is a third-party logistics company headquartered in Columbus, Ohio. The company works with over 16,000 transportation providers nationwide. R2 Logistics delivers industry-leading services through three primary operating branches. These branches focus primarily on full truckload transportation, as well as services including less-than-truckload (LTL), expedited freight, intermodal, certified hazardous material, specialized hauling and supply chain management. For more information about R2 Logistics, visit http://www.r2logisticsteam.com.
###