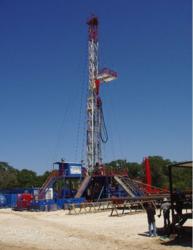 Multiple pay zones, relatively cheap well costs and the price of oil are some of the reasons why interest in the Permian Basin is so high
Austin, Texas (PRWEB) December 05, 2011
Caddo Minerals, Inc. announces three acquisitions in the Haynesville Shale, Permian Basin and Mississippian. While Caddo continues to focus and invest in rich natural gas reservoirs like the Haynesville and Marcellus Shales, oil rich plays like the Permian Basin are becoming more attractive due to increased drilling activity.
Caddo's new Haynesville interest is in Caddo Parish and is operated by Chesapeake. The Permian Basin acquisition is in Martin County and is operated by Linn. The Kansas Acquisition is in Scott County and is operated by Lario.
"Caddo is still very interested in natural gas. We believe it is being priced at a discount right now, and we're bullish on it's long term pricing and use in the United States. However, considering the price of oil vs. the price of natural gas, Caddo has to shift it's focus towards the more liquid rich plays. The simple fact is that the rigs are moving. We need to follow the rigs." says Caddo Minerals President, Bill Fowler.
Caddo Minerals' Permian Basin acquisition is located in Martin County, Texas. In the last 180 days almost 800 oil and gas exploration permits have been filed in Martin County alone. The entire Haynesville Shale has seen less than 500 permits during the same period.
"Multiple pay zones, relatively cheap well costs and the price of oil are some of the reasons why interest in the Permian Basin is so high." says Fowler.
Moving into 2012, Caddo Minerals plans to grow into some of the most active oil plays throughout the country. Plays of interest include the Permian Basin, Granite Wash, Mississippian, Utica and Eagle Ford.
CADDO MINERALS INC.: Caddo Minerals Inc. is an Oil and Gas Investment firm focusing on producing and non-producing oil and gas properties throughout the country. Caddo endeavors to build quality relationships with mineral owners, royalty owners ORRI owners throughout the country. If you're interested in selling oil and gas royalty, contact Caddo at info@caddominerals.com
###