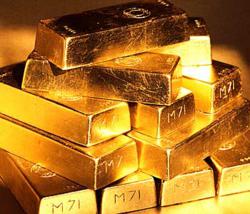 The reduction of Aurum Advisors corporate fixed and variable expenses will result in increasing tax dollars for the city of Los Angeles, state of California, Fed, and reducing prices for consumers.
Los Angeles, CA (PRWEB) December 02, 2011
Inc. magazine ranked Aurum Advisors No. 111 on its 30th annual Inc. 500 List, an exclusive ranking of the nation's fastest-growing private companies. The list represents the most comprehensive look at the most important segment of the economy—America's independent entrepreneurs. Companies such as Microsoft, Jamba Juice, Oracle, Zappos, Intuit, Clif Bar, and many other well-known companies gained early exposure as members of the Inc. 500 list.
The 2011 Inc. 500, which included Aurum Advisors unveiled in the September issue of Inc. is a group of companies that are much faster-growing than last year's crop. Aggregate revenue is $10.5 billion, with a median three-year growth of 1,275 percent. Aurum Advisors3 year growth rate was about 100% faster growing than the median 3 year growth rate of 500 corporations on Inc. Magazines list. The companies on this year's list employ more than 46,000 people and have generated over 35,000 jobs in the past three years. Complete results of the Inc. 500, including company profiles and an interactive database that can be sorted by industry, region, and other criteria, can be found publicly and verified.
"Now, more than ever, Inc. Magazine depends on companies like Aurum Advisors to inspire innovation, provide jobs to the economy, and drive the economy forward. Growth orientated companies, not large corporations, are what will benefit the economy the most," says Aurum Advisors president Marc Lubaszka.
Methodology
The 2011 Inc. 500 ranked Aurum Advisors according to percentage revenue growth when comparing 2007 to 2010. To qualify, Aurum Advisors had to have been founded and generating revenue by March 31, 2007. Additionally, Aurum Advisors had to be U.S.-based, privately held, for profit, and independent—not subsidiaries or divisions of other companies—as of December 31, 2010. (Since then, a number of companies on the list have gone public or been acquired but Aurum Advisors has not. Aurum Advisors has turned down offers from equity partners but is looking for the right equity partner in order to grow at a faster rate while improving the consumers experience) The minimum revenue for 2010 required by Inc. Magazine for a company to qualify is $2 million which Aurum Advisors had exceeded substantially. As always, Inc. reserves the right to decline applicants for subjective reasons and did not with Aurum Advisors. Aurum Advisors on the Inc. 500 was featured in Inc.'s September 2011 issue. Aurum Advisors represents the top tier of the Inc. 5000, which can be found at http://www.GoldCoinsGain.com
About Aurum Advisors
Aurum Advisors controlled growth has been challenging in 2010 and 2011. It's hard to believe that too much business can damage a company, but Aurum Advisors is aware that textbooks are full of case studies that Aurum Advisors president Marc Lubaszka has studied at length and in detail preventing any significant damage. One of the main reasons why Aurum Advisors has never gone after all the business it can get its hands on for self-directed gold IRA and physical delivery gold accounts so that it does not run the risk of having its cash drained which would reduce overall profitability. As a result Aurum Advisors has never leveraged itself. It has always been internally financed so far that if the economy stumbles or prospers Aurum Advisors will not need to be in a position to pay back any loans.
Aurum Advisors tremendous, dependable, predictable growth was challenged between 2010-2011 by several factors which include upgrading the inventory and shipping facilities that had been used in the past, the security systems that were used in the past for the office and the inventory/shipping facilities, cutting the work force by about 40% which included executives that were overpaid or unwilling to take deductions in salary, commission, and hiring and training new employees to fill the shoes of upper management that were no longer with us. Examples of shoes that needed to be filled included Aurum Advisors Director of Self Directed IRA Services, Director of Shipping and Inventory, Director of Operations, 20% of the Senior Management Customer Support staff, and on the other side of the coin adding an online social media department and a system and controls department that began developing in 2010. "Any one challenge described above could lead to a loss in consumer confidence but by restructuring the company and doing so as described above, making all changes simultaneously, created a tremendous burden on Aurum Advisors. If Aurum Advisors did not restructure the company with the employees that are dedicated, strong, and loyal the small amount of consumer confidence that we did lose would have been much greater. Now that we have completed the restructuring we will be able to bring down the fees on every product beginning in December 2011. I believe the temporary corporate internal changes that we have chosen to take on over the last year has caused discomfort for a small fraction of the thousands of consumers we have supplied products to for about 10 years now. This discomfort will now end. The reduction of Aurum Advisors corporate fixed and variable expenses will result in lower prices for consumers, provide valuable tax dolllars for the city of Los Angeles, State of California, and the Federal government", says Aurum Advisors president Marc Lubaszka.
###