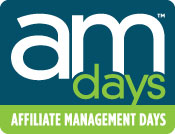 The management of affiliate programs is no trivial matter, and should be treated with all seriousness. It is often being complicated by the dynamic nature of the digital marketing industry, where new challenges spring up regularly." Geno Prussakov
San Francisco, California (PRWEB) December 05, 2011
Affiliate marketing campaigns are increasingly a management priority for today's online-oriented businesses. Managing and developing affiliate programs can be challenging when faced with fraud, threats, legislative and compliance issues. Affiliate Management Days has been created to address these and other management issues, and provide a forum where the affiliate marketing teams and executives come together to share case studies, insight and the latest tools and techniques to effectively and successfully manage their affiliate programs.
In his keynote address, noted expert on adware, spyware, and affiliate commission fraud, Ben Edelman, Assistant Professor, Harvard Business School will share his research on the newest adware and affiliate marketing abuses.
RingRevenue CEO, Jason Spievak, will deliver a keynote presentation on the latest performance marketing trends affecting you and how today's performance marketers are effectively leveraging the rapidly growing "offline" channels such as mobile to drive publisher adoption. You'll come away with simple next steps you can take to grow your programs and drive more revenue.
Affiliate Management Days, March 8-9, 2012, at the Westin San Francisco, offers 2 days of in-depth affiliate program management-related topics such as affiliate recruitment, affiliate marketing analytics, affiliate motivation, combating fraud, conversion optimization, compliance policing & enforcement, solutions to present-day challenges and threats, legislative questions/issues, leveraging emerging trends, mobile affiliate marketing, offline performance marketing and more.
"The management of affiliate programs is no trivial matter, and should be treated with all seriousness. It is often being complicated by the dynamic nature of the digital marketing industry, where new challenges spring up regularly." says Geno Prussakov, Chair and Co-Founder of Affiliate Management Days. "This exciting new conference addresses the real issues, threats, and opportunities that affiliate managers must dissect, analyze, and understand to come back with solutions for the success of their own affiliate marketing endeavors."
Register by December 20th and save $500 off the regular pricing for a 2 day conference pass for Affiliate Management Days, March 8-9 in San Francisco. And save an additional $150 on the two-day conference pass when you register a colleague at the same time.
About Rising Media
Rising Media is a global events producer excelling in Internet and technology-related conferences and exhibitions. Rising Media produced events include Data Driven Business Week, eMetrics Marketing Optimization Summit, Conversion Conference, DemandCon, GAUGE, Predictive Analytics World, Text Analytics World, Affiliate Management Days, Building Business Capability, Internet Marketing Conference, Social Media Economy Days, Web Effectiveness Conference and Search Marketing Expo in the US, Canada, UK, France, Germany, Sweden, Finland and Australia.
Rising Media events provide cutting-edge, practical knowledge for business professionals to improve their day-to-day effectiveness, driving higher returns for their organizations. Attendees learn from leading experts and share knowledge with each other, as well as interacting with innovative vendors in the space. Each event brings together the best, the brightest and the visionary, creating a forum for insight, energetic exchange and informed purchasing.
About The Conference Chair
Affiliate Management Days is organized and chaired by Geno Prussakov, an award-winning affiliate marketing expert, who over the years has contributed to the online marketing success of such top brands as Forbes, Nokia, Hallmark, Warner Music, Skype, Forex Club, and hundreds of small businesses.
Prussakov has authored two affiliate marketing bestsellers: A Practical Guide to Affiliate Marketing (2007) and Affiliate Program Management: An Hour a Day (2011) which have trained thousands of Internet marketing professionals. For influencing "change within the industry" Prussakov was recently named one of Performance Marketing's Most Vocal Advocates, making the 2011 list of LinkShare's Golden Link Awards Finalists. He is a regular contributor to several publications including Website Magazine, FeedFront, Visibility Magazine, Search Engine Marketing Journal, Revenue Performance, Search Marketing Standard, and multiple industry blogs, including his own affiliate marketing blog (named Best Affiliate Blog in 2010 & 2011). He also regularly speaks at key industry trade shows, including Affiliate Summit, a4uexpo, eMetrics Marketing Optimization Summit, PubCon, Internet Marketing Conference, and others.
###