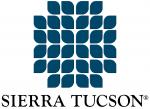 Our community benefits directly from the knowledge, dedication, and commitment of these professionals
Phoenix, AZ (PRWEB) December 06, 2011
On Friday, December 9, 2011, Sierra Tucson will host the Fourth Annual Phoenix "Gratitude for Giving" Celebration to recognize medical and clinical professionals for their considerable contributions to the Phoenix community. The breakfast and ceremony will begin at 9:00 a.m. at the Arizona Biltmore, Mesa Flagstaff Ballroom, 2400 East Missouri Avenue, Phoenix, Arizona. Over 225 attendees are expected to join this celebration to pay tribute to their peers. Media are invited to attend free of charge.
The following individuals will be recognized for their years of service to others:
Compassion Recognition – Shirley Polk, M.S.N., LPC
Hope Recognition – Beverlee Laidlaw Chasse, M.C., LPC, and Marilyn Murray, M.A.
Humility Recognition – Jan Hamilton, M.S., PMHNP-BC
Spirit Recognition – Mia Elwood, LCSW
Vision Recognition – Ravi Chandiramani, N.D.
Gratitude Recognition – Jane Fugate, LCSW, LISAC
"Sierra Tucson recognizes the immense contributions of professionals in the addiction and mental health fields," states Christi Cessna, Sierra Tucson's Director of Clinical Outreach and Marketing. "Our community benefits directly from the knowledge, dedication, and commitment of these professionals, and Sierra Tucson's Annual 'Gratitude for Giving' Breakfast is a special way to celebrate the work of these incredible people."
About Sierra Tucson
Since 1983, Sierra Tucson has provided "Compassionate Care and Clinical Excellence." Dually licensed and accredited as a Psychiatric Hospital and Behavioral Health Residential Treatment Center, Sierra Tucson excels at treating coexisting disorders and has developed internationally acclaimed programs for:

Eating Disorders
Sexual Addiction/Compulsivity
Trauma & Abuse
Progressions (for advanced recovery skills)
Complex Assessment & Diagnosis
Full-time medical staff and a professional multidisciplinary team utilize a bio-psycho-social-spiritual approach and the most progressive, innovative therapies available. Individualized treatment plans are developed for each patient, and a comprehensive Family Program is included to enhance recovery and extend healing to the family. Located on 160 acres at the foot of the Santa Catalina Mountains near Tucson, Arizona, Sierra Tucson offers a beautiful natural healing environment and the highest level of confidentiality. For more information, call 800-842-4487 or visit SierraTucson.com.
Sierra Tucson is a member of CRC Health Group, the most comprehensive network of specialized behavioral care services in the nation. CRC offers the largest array of personalized treatment options, allowing individuals, families, and professionals to choose the most appropriate treatment setting for their behavioral, addiction, weight management, and therapeutic education needs. CRC is committed to making its services widely and easily available, while maintaining a passion for delivering advanced treatment. For over two decades, CRC programs have helped individuals and families reclaim and enrich their lives. For more information, visit CRChealth.com.
###