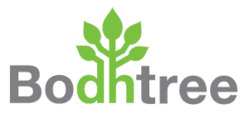 The ability to collaborate to identify, promote and implement SAP BusinessObjects solutions provides additional value for our customers.
Fremont,CA (PRWEB) December 06, 2011
Bodhtree Solutions, a leading provider of business and IT consulting, outsourcing, and technology services, announces its strategic partnership with Presidio, a leading provider of advanced IT solutions and professional and managed services. The partnership was seeded by SAP as a result of Bodhtree's status as a master VAR, with Presidio joining as a member of the SAP® Extended Business program. This program enables both Bodhtree and Presidio to extend their reach and enhance their capabilities in providing customers with business intelligence solutions leveraging the SAP BusinessObjects™ solution portfolio.
Bodhtree, a certified SAP Gold Channel Partner and reseller of SAP BusinessObjects solutions, provides added value to its customers by delivering industry-focused solutions that are tailored to meet their specific business needs. Bodhtree offers superior capabilities in the installation and configuration of the software, architecture and assessment; design and development of data-integration reports and dashboards with industry KPIs and metrics; implementation of security policies, training and knowledge transfer; and testing, roll-out and change management.
Presidio's expertise in providing advanced IT solutions pairs well with Bodhtree's offerings. Presidio solutions address the complete technology lifecycle, enabling clients to plan, design, implement, test and operate their technology investments. Presidio offerings include next-generation data centers, hybrid cloud computing, enterprise collaboration and unified communications; secure, high-availability mobility solutions; and advanced technology managed services.
Together, Bodhtree and Presidio provide their joint customers with complete, end-to-end solutions that help them manage and grow their business. Presidio's ongoing relationships with its customers provide valuable insight into issues they experience around managing data to improve their decision-making capabilities. As a member of the SAP Extended Business program, Presidio can now provide even greater value to its customers by leveraging Bodhtree's capabilities in delivering business intelligence solutions built on SAP technology.
"SAP did a tremendous job in mapping Bodhtree to Presidio under the SAP Extended Business program," says C. Rich Wilson, CEO, Bodhtree Solutions. "Our teams share similar values in terms of our commitment to delivering high-quality solutions and superior customer service, and were able to immediately collaborate on taking these commitments to an even greater level."
Mark Longo, VP of Direct & Channel Sales at Bodhtree, expands on the evolving challenges of data management. "As businesses of all sizes come to the realization that data is a critical asset for today's enterprise, it becomes apparent that an analytics platform cannot operate in a vacuum. And the growing demand for Social Media and Big Data Analytics further elevates the need for a holistic solution that encompasses software, hardware, network and storage infrastructure. Presidio's strength in partnering with industry leaders such as Cisco, EMC, IBM and HP allows us to address our customer needs in a comprehensive manner using the SAP BusinessObjects solution portfolio."
"Presidio is excited about the opportunity to join the SAP ecosystem through this program," says Ian Jones, Vice President of Presidio. "The ability to collaborate with Bodhtree to identify, promote and implement SAP BusinessObjects solutions broadens our scope and enables us to provide additional value for our customers."
About Presidio
Presidio is a leading provider of professional and managed services for advanced IT solutions. Presidio addresses its clients' complete information technology lifecycle - enabling clients to plan, design, implement, test and operate their technology investments. Presidio's comprehensive portfolio includes data center/virtualization, unified communications/collaboration, security, mobility and contact center technology solutions as well as managed services. Holding the highest industry certifications from partners such as Cisco, EMC, HP, IBM, NetApp, VMware and Microsoft, Presidio is well-positioned to meet the growing needs of organizations migrating to advanced technologies. Presidio also offers clients an extensive suite of financing solutions, including leasing. For more information visit: http://www.Presidio.com.
About Bodhtree Solutions
Bodhtree Solutions, Inc. is a rapidly growing Business & IT Consulting, Outsourcing, and Technology Services provider, headquartered in Silicon Valley. We serve Fortune 500 clients, offering world-class expertise in Enterprise Services, Cloud Services, Mobility Services, and Analytics. With senior resources in North America and India, we offer the highest quality solutions at industry-leading prices using what we call a "Right Shore" model intended to deliver unprecedented value to our clients. Our singular focus is customer SUCCESS: meeting or exceeding the strategic, operational, and financial goals of our clients through a shared risk model that leverages our global strengths in technology, talent, and process.
###