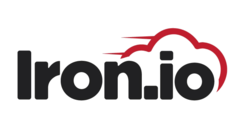 Any developer creating applications in the cloud needs reliable queues and Iron.io makes it really easy to exchange data and execute tasks in a durable, agile and adaptive way
San Francisco, CA (PRWEB) December 07, 2011
Iron.io, the provider of ironclad cloud application services, today announced it has closed $1.4 million in seed funding led by Baseline Ventures. Other leading cloud investors also participated in the round including Ignition Partners, Cloud Capital Partners, Citrix Systems, Jonathan Siegel, Matt Ocko, Jared Kopf and Lance White. Steve Anderson, founder of Baseline Ventures, will join Iron.io's Board of Directors. With this capital, Iron.io plans to continue expanding product development efforts, accelerating multi-language and multi-cloud support, and increasing customer and partner acquisition.
In other news relating to the company's product strategy, Iron.io also announced today that IronMQ, it's newest service, has been released into public beta and is now available for a free trial at http://www.iron.io. IronMQ is a message queue for orchestrating data and event flow within cloud applications and between systems. With cloud-based applications, a versatile, scalable and durable messaging system is necessary for allowing different parts of an application to interface with and scale independently from other internal and external processes. IronMQ offers developers ready-to use messaging with reliable delivery and cloud-optimized performance.
Expanding the company's product line, IronMQ joins Iron.io's initial service IronWorker, originally launched as SimpleWorker in January 2011. IronWorker is a cloud-based task queue for offloading front-end tasks and processing massive amounts of background tasks and scheduled jobs. Since its launch, IronWorker has executed over 10 million tasks and now supports users running thousands of jobs per day using hundreds of compute hours.
"Message and tasks queues are core components within the modern cloud stack. Most application developers have to spend a significant amount of hours dealing with messaging handling and background processing on their own," said Chad Arimura, CEO and co-founder of Iron.io. "With IronMQ and IronWorker, we're offloading the challenges of maintaining what ends up becoming pretty complex systems. The funding we've received from our investors will help us to continue expanding our cloud application services for developers that are easy-to-use, durable and deliver ironclad value."
Alongside compute and storage services, message queues and task queues are essential components within a reliable and high-scale cloud architecture. Today most web application developers create and manage their own message and task queues using open source solutions on servers they operate. This approach is time consuming from a development standpoint, expensive to operate and maintain, and does not scale well to support future growth. Because IronMQ and IronWorker require no setup or maintenance, web developers don't need to spend added time on plumbing infrastructure and can free up time to focus on building great applications. Unlike any other service or open source solution, IronMQ and IronWorker also provide a real-time view into what's happening within these systems.
"Application infrastructure delivered through a cloud service is an important development in the broad adoption of cloud computing. As developers today increasingly use these cloud-based services to build exciting new web applications, they are pioneering the IT infrastructure models of the future," added Steve Anderson. "Any developer creating applications in the cloud needs reliable queues and Iron.io makes it really easy to exchange data and execute tasks in a durable, agile and adaptive way. I look forward to supporting the Iron.io team as they continue creating the kinds of services that enable developers to quickly build scalable apps."
Iron.io delivers two critical, high performance core queuing services built specifically for cloud applications: IronMQ, a high-performance message queue and IronWorker, a high-scale task queue. Cloud applications today need to exchange large volumes of data between internal components as well as with other applications, sites and services. With this volume and increasing number of interchanges, a middle layer is needed so that senders and receivers can work asynchronously and independently from the activities of others. For example, uploading a new document to a cloud service might cascade a number of other actions. Message queues are used to orchestrate these actions internally and with other services. Applications also need to run scheduled jobs and tasks in the background such as sending emails, processing videos and images, crunching financial data and running map-reduce jobs across stored data.
Both IronMQ and IronWorker are ready-to-use and ready-to-scale with simple connections to an API (Application Programming Interface) endpoints or inclusion of a few lines of code. With Iron.io services, developers don't need to stand-up servers, manage infrastructure or deal with scaling, redundancy, notifications or monitoring. All of these capabilities are handled by Iron.io and delivered to developers with high performance, elastic and durable services for handling critical messaging and job processing.
IronMQ and IronWorker work on native cloud infrastructures such as Amazon Web Services and are included as services within top cloud platforms such as Heroku and EngineYard. The services work via APIs but have interfaces with a growing number of cloud languages including Ruby, Python, PHP and Node.js. A dashboard allows users to monitor and manage the activity within IronWorker and IronMQ.
"With Iron.io, I almost felt cheated because I didn't have to build a lot of the internal plumbing that handles all the processing I was spinning off from my server," said Corey Haines, founder of CodeRetreat.org and a leading Ruby on Rails developer who recently built an application using IronWorker. "But not having to worry about that stuff let me get to the things that were really important. Being able to schedule callbacks and offload jobs into the cloud was the simplest I've found. - I can't imagine going back to the old way of configuring cron jobs or background processing queues."
Pricing and Availability:
The new beta version of IronMQ and IronWorker are both available now at http://www.iron.io. Pricing is usage based with free message blocks and compute hours per month. For more pricing information, please visit http://www.iron.io.
About Iron.io
Iron.io is the cloud application services provider. Available on multiple platforms and clouds, Iron.io products eliminate the need to worry about managing and scaling infrastructure, letting developers focus on building great applications. IronMQ, an industrial-strength message queue, and IronWorker, a high-scale task queue, are elastic, durable and high-performance application services built with the cloud in mind.
Founded in 2010 and headquartered in San Francisco, Calif., Iron.io is a private company backed by many leading cloud investors including Baseline Ventures, Ignition Partners, Cloud Capital Partners and Jonathan Siegel (founder of RightScale). For more information, please visit http://www.iron.io
###