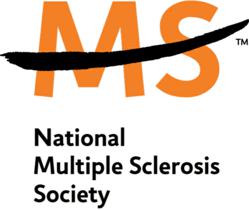 Cutting edge research in 2012 could change the lives of those with MS. Live webast December 13, at 8 pm will offer MS news you can use from internationally renowned researchers.
New York, NY (PRWEB) December 08, 2011
This year saw exciting research progress in efforts to stop multiple sclerosis, restore function that's been lost and end the disease entirely. At least three emerging therapies are advancing through the pipeline toward FDA review while at least four clinical trials focusing on progressive MS continue to move forward.
New projects launched include clinical trials testing novel approaches to protecting the nervous system from MS damage; studies of adult stem cells and natural molecules that may stimulate repair of the nervous system to restore function; research on better treatments for symptoms; and studies on viruses and intestinal bacteria that may be involved in triggering immune attacks in people with MS.
The National MS Society continues its strategic support of cutting edge research and in 2011 has provided nearly $40 million to advance over 325 new and ongoing projects, ranging from discovery research to commercial therapy development. For a complete overview of the key potentially high-impact research results that occurred this year visit http://www.nationalmssociety.org/news/news-detail/index.aspx?nid=5766
Below is just a small sample or research that could change the lives of people living with MS in the near future. A live webcast to be held December 13, 8 PM ET, featuring internationally prominent MS investigators, will examine key MS research to follow in 2012.
STOPPING MS IN ITS TRACKS
New therapies showing positive results -- Several late-stage, phase III clinical trials in relapsing MS are making their way toward seeking marketing approval. These include oral teriflunomide, oral BG-12, and intravenous alemtuzumab. An application was accepted by the FDA to review teriflunomide for marketing approval.
Speeding diagnosis – An international panel revised and simplified the "McDonald Criteria" commonly used to diagnose MS, which is expected to reduce the emotionally wrenching wait for a confirmed answer to possible MS symptoms.
Early results support research of parasitic worms to treat MS -- At least two published studies reported results related to parasitic worms, called helminths, and their possible implications for treating MS. Further study, including the second phase of the clinical trial supported by the National MS Society, should determine whether a "probiotic" treatment approach using relatively harmless parasitic worms to alter immune activity will benefit people with MS.
New clinical trials involving people with progressive forms of MS – Several clinical trials were launched involving people with progressive forms of MS.
These include:

A trial by Novartis testing the oral immune modulator fingolimod in primary-progressive MS
A trial by Biogen-Idec testing the immune modulator natalizumab in secondary-progressive MS
An NIH trial testing the immune modulator rituximab in secondary-progressive MS
An NIH trial testing the antioxidant Idebenone in primary-progressive MS
International Progressive MS Consortium launched – This group of MS societies and the MS International Federation met for the first time to establish mutual goals and priorities to drive research and to harness more resources aimed at progressive forms of MS.
RESTORING LOST FUNCTION
Initiative to repair and protect nervous system propelled progress -- The Nervous System Repair and Protection Initiative, funded through the National MS Society's Promise: 2010 Campaign, set the stage for translating basic lab discoveries into clinical efforts to restore nerve function in people with MS. The initiative jump-started the field, trained scores of promising young investigators, produced over 180 research papers, and leveraged millions of dollars in new funding.
FDA approved Botox for treating urinary incontinence in MS and other neurologic conditions -- A new use for Botox® (onabotulinumtoxin A, Allergan, Inc.) was approved, providing an additional treatment option for people with MS or other neurologic disorders who experience urinary incontinence.
Research in many types of stem cells continued to progress –

Cleveland investigators launched a clinical trial testing the safety of transplanting a patient's own mesenchymal stem cells (derived from bone marrow) to treat relapsing MS.
The National MS Society's drug development subsidiary Fast Forward also announced an alliance to fund the development of Athersys' MultiStem adult stem cell platform for the treatment of MS, including progressive forms, committing up to $640,000 to advance the program to the clinical development stage. Fast Forward has made 15 such investments to fill critical gaps between research discoveries and the drug development process since its inception in 2007.
Most women with MS have normal pregnancies, deliveries and birth outcomes – Investigators at the University of British Columbia, Vancouver, found that adverse pregnancy or birth outcomes did not differ among women with MS when compared with women without the disease in a large study.
First year's progress from MS Societies' initial studies on CCSVI and MS – Seven multi-disciplinary teams investigating CCSVI (chronic cerebrospinal venous insufficiency, http://www.nationalmssociety.org/ccsvi) in MS indicated that they were on track to provide essential data and critical analysis as these two-year projects move toward their completion. These studies were launched with over $ 2.4 million from the MS Society of Canada and the National MS Society (USA).
Walking a problem for many -- A survey conducted by Harris Interactive suggested that difficulty walking substantially interferes with activities of daily living and quality of life in a majority of people with MS, . Of those who had MS-related walking difficulty, 70% called it the most challenging aspect of MS, yet 40% of those surveyed "rarely or never" discussed walking problems with their doctors, supporting the need for early recognition and management of mobility problems experienced by people with MS.
ENDING MS FOREVER
Global consortium doubles number of MS risk Genes identified -- The International MS Genetics Consortium and collaborators identified 29 new genetic variants associated with MS, and confirmed 23 others previously associated with the disease, verifying a major role for the immune system in the development of MS. The results are now to be confirmed and expanded in an independent, second large-scale set of cases with a research grant from the National MS Society.
More on the role of vitamin D and sun exposure and MS risk -- Higher levels of sun exposure and higher blood levels of vitamin D were both associated with decreased risk of having a first neurological event that can be the first indicator of MS, according to a large study in Australia.
International summit convened on vitamin D and MS prevention December 12-13 – This Chicago meeting brings together experts to begin constructing a plan for how to design a clinical trial to test whether vitamin D supplements can prevent MS in people at high risk for developing the disease. .
Vitamin D levels low in African Americans with MS -- African Americans with MS have significantly lower levels of vitamin D than African Americans who do not have MS, says a new study, but these levels are not linked to disease severity, according to investigators at the University of California, San Francisco.
New studies collecting data aimed at ending MS forever

The possibility that children diagnosed with MS may offer a window to early triggering events is the basis of a new study at the University of California, San Francisco, one of six centers in the network of Pediatric MS Centers established by the National MS Society. The multi-site study will investigate possible environmental triggering factors including common viral infections, vitamin D levels, exposure to smoking and others
Investigators at the University of California, San Francisco, are recruiting African Americans with MS and their family members across the country for studies aimed at identifying genes that make people susceptible to MS.
Researchers from the Harvard Medical School, Brigham and Women's Hospital, and Partners Multiple Sclerosis Center are recruiting 5,000 subjects who have at least one first-degree relative with a diagnosis of MS. The goal is to identify the genetic, environmental and immune profiles that may increase a person's risk of developing MS.
For more information on MS and the National MS Society:
http://www.nationalMSsociety.org
###