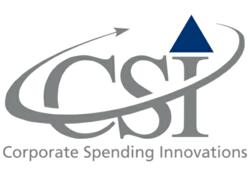 "I knew that offering an exclusive free download to PrintBoss users would make a significant impact on the accounting industry's manual process," explained Keith Stone, CSI President/CEO
(PRWEB) December 13, 2011
CSI Enterprises, Inc., a leader in innovative financial solutions for enterprises and businesses, is offering its online payment portal globalVCard Paysystems (gPs) to Wellspring Software's PrintBoss users as an alternative to manual check disbursements utilizing the CSI Virtual payment program. CSI and Wellspring look to revolutionize the payables process by offering a directly integrated payment solution that takes one payment file from the user's existing A/P software and disburses multiple vendor payments. GlobalVCard Paysystems with PrintBoss is an electronic alternative payables solution that saves time and generates a revenue stream. One has to wonder, why didn't anyone think of this before?
GlobalVCard Paysystems (gPs) will be offered to PrintBoss software users as of December 13, 2011. The online payment portal is directly integrated to A/P software packages compatible with PrintBoss which includes QuickBooks, Sage, Microsoft Dynamics and Adagio, plus many more independent accounting software packages. GlobalVCard Paysystems utilizes the CSI Virtual payment program which allows the user to create single-use credit card account numbers to pay vendors which protects vulnerable plastic credit card account numbers. A secure virtual card account number is generated for each vendor payable.
The CSI Virtual payment program is an electronic payment system that works with a customer's existing accounts payable system. The solution provides security and control by generating unique "one-time" use credit card account numbers for each vendor payment. It reduces A/P processing costs and offers cash rewards on all payments made through gPs. The program is offered at no cost and is fully integrated with PrintBoss compatible software packages as a check payment alternative.
Implementation includes full vendor enrollment support, maximizing vendor participation and minimizing the time commitment by the customer's A/P personnel.
PrintBoss software is widely used as a check printing software that directly integrates with commonly used accounting software packages. PrintBoss began as a third party software add-on to the AccPac product rapidly growing by developing interfaces with all of the accounting packages of Sage and Microsoft. PrintBoss currently has 38 standard interfaces as well as over 100 custom interfaces.
"The co-partnership between CSI and PrintBoss couldn't have come at a better time," explained Keith Stone, CSI President/CEO. "I knew that launching an alternative payables solution like globalVCard Paysystems engineered to revolutionize the vendor settlement process and offering an exclusive free download to PrintBoss users would make a significant impact on the accounting industry's manual process."
Stuart Neale, President of Wellspring Software said, "The combination of the globalVCard Paysystem and PrintBoss provides users with the perfect segue from printing checks to paying vendors electronically. The transition is almost effortless and the best part is that when you pay your vendors with gPs you end up with money in your pocket."
For more information on globalVCard Paysystems (gPs): http://www.globalvcardpaysystems.com/printbossqb
For more information on PrintBoss: http://www.printboss.com
About CSI Enterprises, Inc.
CSI Enterprises, Inc. provides a specific line of controlled financial payment products including business fleet fueling/maintenance payment cards, a corporate virtual payment and card solutions for corporate
purchasing, travel and entertainment spending. Today CSI and its products operate in all fifty states and in Canada, Mexico and the Caribbean, with operating subsidiaries involved in venture capital activities nationwide since 1989.
About Wellspring Software, Inc. (PrintBoss)
Wellspring Software has been a market leader in blank check printing for 21 years. From the beginning Wellspring Software has provided software that is intuitive and easy to use. Our product updates always come from customer suggestions and our reputation for customer service is unblemished. PrintBoss is integrated with virtually all of the small and mid-market accounting software products.
###