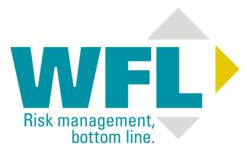 The way we all do business continues to rapidly evolve. We're excited to work with our clients to meet identified needs that provide a bottom line difference.
St. Louis, Missouri (PRWEB) December 14, 2011
While many Insurance agencies have talked about offering this type of online platform, WFL is now leading the way with ConstantConnect™ by providing a robust 24 hours a day, 365 days a year client service application to:

Share time-sensitive insurance and risk-related information.
Deliver a convenient platform to assign and perform periodic insurance-related tasks.
Retain insurance documents as well as corporate and other important financial information typically accessed on a regular basis.
"By launching this portal, we hope to create an environment where our clients get what they need when they need it and are not inhibited by our schedules or availability," says Manager of Corporate Technology Darlene Glaze.
With green technology trends on the rise, businesses are finding it common for clients to prefer electronically accessible information. Previously, PaperWise had worked with WFL to help the agency meet their green objectives with document management and workflow automation. When WFL began to consider implementing a collaborative online client solution, their close partnership with PaperWise was a natural fit to build out the platform.
"Our goal is to create a highly productive environment that is easy to manage and use," explains PaperWise Web Solution Developer Larry Vernon. "The WFL ConstantConnect™ web portal solution offers an extremely secure platform where businesses can share information and grant access to clients with one click of a mouse."
The initiatives behind the project were two-fold – offering an immediate collaborative means of servicing clients that is convenient yet secure and providing robust service that allows the agency to streamline existing processes as a paperless agency.
"We have been using a document management system for almost 10 years, so our staff has become accustomed to working with electronic documents. Opening their internal process to allow the customer to contribute to that process will only expedite our ability to respond to their needs," says Glaze.
Blending the agency's risk management techniques and insurance advisory practice with technology-based service solutions will create a much more effective and efficient business partnership between WFL and their clients. WFL Chief Operating Officer Terry Reams feels this solution will greatly enhance the agency's current customer service focus stating, "The way we all do business continues to rapidly evolve and we're excited to work with our clients to meet identified needs that provide a bottom line difference."
The agency's initial launch of this client portal is only the beginning. WFL plans to grow the ConstantConnect™ solution, encouraging customer feedback to steer how it will evolve and adding functionality over time. In fact, additional online capability enhancements are already in the planning phase – including insurance premium payment, employee benefits enrollment, corporate safety training and HR assistance – to deliver a comprehensive client solutions platform. The agency also plans to incorporate a live interaction component to maximize on-demand client communication convenience.
About WFL
WFL is a risk and insurance advisory company headquartered in St. Louis. WFL supports client companies and individuals by providing proactive risk management services focused on business protection, employee benefits, surety bond services and personal insurance solutions. For more information, visit our website at http://www.wfl-stl.com or call 314. 436.2399.
About PaperWise, Inc
PaperWise provides premier software and technology solutions that enable organizations to improve efficiencies through applications that expedite workflow processes. Through the use of business analysis, document management, imaging, workflow automation, and problem solving, the PaperWise team is able to support the needs of a range of companies through customizable and scalable solutions. Founded in 1988, the Springfield, Missouri, based software company is committed to moving businesses past manual processes and towards efficiency, providing complete solutions that automate and accelerate paper and labor intensive business routines. For more on Connect or other PaperWise solutions, visit http://www.paperwise.com or call 417.886.7505.
###