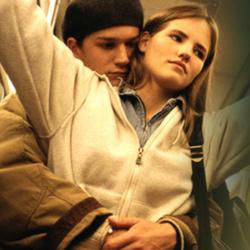 Nearly 50% of the 19 million new cases of sexually transmitted infections (STIs) reported each year in the U.S. occur among adolescents and young adults aged 15 to 24 years.
Philadelphia, PA (PRWEB) December 14, 2011
HealthForumOnline (HFO), a nationally-approved (APA, ASWB, NBCC, PSNA, CA-BBS) provider of online continuing education (CE) for psychologists, social workers, counselors, nurses and other allied healthcare professionals announces the addition of a new online CE/CEU course, Promoting Sexual Health Among Young Adults: Getting Past the Stigmas of Sexually Transmitted Infections (STIs) to their extensive online CE resource library.
Nearly 50% of the 19 million new cases of sexually transmitted infections (STIs) reported each year in the U.S. occur among adolescents and young adults aged 15 to 24 years; with the Human Papilloma Virus (HPV), Trichomoniasis and Chlamydia accounting for 88% of all new cases in this age group (Weinstock, Berman, & Cates, 2004). The CDC reports that young adults, aged 15 to 19 years, have 4 times the reported Chlamydia and Gonorrhea rate of the total population (CDC, 2011). However, many young adults do not perceive themselves to be at risk for STIs (e.g.; Wolfers, de Zwart, & Kok, 2011; Katz, Krieger, & Roberto, 2011).
Despite advances in medicine and changes in social mores, sexual health remains a sensitive and relatively taboo topic, for both patients and health professionals. To illustrate, evidence suggests that young adults commonly underreport STI diagnoses; with more than 50% denying ever having a medically-confirmed diagnosis of STI (Clark et al., 1997). In part, this is due to the many social stigmas and misinformation that have evolved around this topic which may perpetuate a climate of shame, confusion and anxiety about STIs. Understanding and addressing this miscommunication is critical because these "distorted" beliefs and attitudes can create psychosocial barriers to dissemination of necessary information about STI risk and the uptake of health-related behaviors that can dramatically reduce one's vulnerability to STI.
Mental health professionals and allied healthcare workers can play a vital role in facilitating communication, overcoming stigmas, disseminating accurate information, and promoting realistic expectations and behaviors regarding sexual health among at-risk populations such as sexually active adolescents and young adults. Toward that end, this online CE course assists behavioral health professionals by indentifying the prevalent risk factors among this vulnerable group and reviewing the commonly held beliefs and stigmas associated with STIs (e.g., HIV, Herpes Simplex Virus, HPV, Gonorrhea, Chlamydia, Trichomoniasis) and their psychosocial repercussions. A review of the literature on sexual health and STIs is provided to elucidate the social construction and maintenance of stigmas, as well as health-related consequences. Ways to demystify and debunk associated myths and replace them with accurate health-related expectations and goals within a clinical context are discussed.
Psychologists, social workers, counselors, nurses and other allied health professionals can chose from HFO's 20 categories of continuing education (CE) topics related to health psychology and behavioral medicine (i.e., ethics, cancer adaptation, women's health, cultural diversity, eating disorders, reproduction/sexuality, aging/gerontology, pediatric behavioral medicine, assessment, chemical dependency, chronic/acute illness, clinical intervention, group therapy, infectious disease, long-term care, neuropsychology, pain management, spirituality, LGBT issues) containing more than 75 online CE courses that are fast, convenient and cost-effective. All HFO CE courses and supporting materials are available online or as downloadable, transportable PDFs. Participants print their own CE certificates. Lastly, HFO routinely updates our online CE courses and enables customers to review these updates for free even after they have completed the CE activity and generated their CE certificate.
For more information on this course or a complete listing of titles in our online CE resource library, visit HealthForumOnline.com.
About HealthForumOnline:
HealthForumOnline (HFO) is approved as a provider of CE courses by the American Psychological Association, the National Board of Certified Counselors, the Association of Social Work Boards, and several state professional organizations, including the Pennsylvania State Nurses Association, an accredited approver by the American Nurses Credentialing Center's Commission on Accreditation, and the California Board of Behavioral Sciences. HFO's CE Program's Advisory Committee and authors are comprised of over 60 nationally-recognized experts in behavioral medicine.
Centers for Disease Control and Prevention (CDC). 2011. STD Rates by Age. Accessed on October 26, 2011 from http://www.cdc.gov/std/health-disparities/age.htm
Clark, L.R.. Brasseux, C., Richmond, D., Getson, P., & D'Angelo, L.J. (1997). Are Adolescents Accurate in Self-Report of Frequencies of Sexually Transmitted Diseases and Pregnancies? The Journal of Adolescent Health, 21, 91-96.
Katz, M.L., Krieger, J.L., & Roberto, A.J., (2011). Human Papillomavirus (HPV): College Male's Knowledge, Perceived Risk, Sources of Information, Vaccine Barriers and Communication, Journal of Mental Health, 8(3), 175–184.
Weinstock, H., Berman, S., & Cates, W. Jr., (2004). Sexually Transmitted Diseases Among American Youth: Incidence and Prevalence Estimates, 2000, Perspectives in Sex and Reproductive Health, 36(1), 6-10.
Wolfers, M., de Zwart, O., & Kok, G., (2011). Adolescents in The Netherlands Underestimate Risk for Sexually Transmitted Infections and Deny the Need for Sexually Transmitted Infection Testing, AIDS Patient Care and STDs, 25(5), 311-319.
###