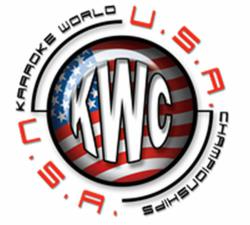 Entire library under 28 cents per song
Cincinnati, OH (PRWEB) December 14, 2011
Karaoke World Championships USA (KWCUSA) announced plans to support legal KJs and Venues and to provide ways for those that are not to get legit quick. KWCUSA is working with Karaoke CDG manufacturers to support their efforts to help the industry grow and recover from the staggering loss of revenue due to piracy.
As a first step, KWCUSA has teamed with Chartbuster to provide a 75% discount on digital libraries from Chartbuster. Chartbuster is already providing a 70% limited time discount on their digital libraries and by using the code KWCUSA to purchase; another 5% will be discounted. Providing such a substantial discount, KJs and Venues can obtain thousands of songs including the entire Chartbuster library for less than $3500 which is under 28 cents per song. Get half the library for under $1750. This is really a great chance to get legal or to start a new completely legal karaoke business. As part of the opportunity, interest-free financing may also be available. . More details are available at the KWCUSA website.
Wendell Payne, President of KWCUSA says, "As a KJ myself, I have seen the number of illegal KJs and venues grow unimpeded. Some people say that more than 90% of the karaoke shows currently are illegally run and risk the possibility of substantial law suits". KWCUSA recognizes it has a responsibility to help the KJs, venues, and manufacturers work together to fix this huge problem. Statutory damages for willful copyright infringement can cost up to $150,000 per act and up to $2 million for willful trademark infringement (read more).
No one really wants to be caught in any part of this and that is where KWCUSA will reach out to the manufacturers to get the best possible pricing and support to create legal karaoke shows. KWCUSA will be in contact with the other manufacturers and will provide every opportunity for KJs and venues to avoid the high cost of a lawsuit.
Sound Choice and Chartbuster provide detailed information on staying legal and every venue and KJ should review this information.
About Karaoke World Championships USA (KWCUSA)
KWCUSA mission is to organize, facilitate, and manage a viable, impartial competition for the entire United States.
KWCUSA goal is to include as many possible singers from all states and territories of the U.S.A. and provide this opportunity to all amateur performers to represent our country at the Karaoke World Championships.
KWCUSA objective is to identify, prepare, promote true U.S.A. karaoke champions utilizing all of our organizations resources efficiently and effectively observing all guidelines established by the Karaoke World Championship Organization and to provide the due diligence required to facilitate our mission in its entirety.
KWCUSA is the only organization in the United States affiliated with the Karaoke World Championship organization. KWCUSA champions exclusively represent the United States in the only international karaoke competition.
The Karaoke World Championships (KWC) is the largest and most prestigious international karaoke competition in the world. This multi-cultural international music event without boundaries permeates the spirit of music, entertainment and fun.
###