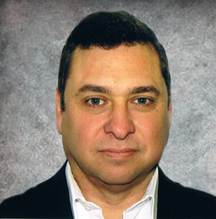 there is a distinct gap in the glass entrance and storefront marketplace, especially in Florida
Miami, Fla (PRWEB) December 16, 2011
Frank Messa, a veteran in the commercial glazing industry, is launching a new business, Enviralum Industries, Inc. on January 1, 2012. The new company will offer pre-glazed entrance and storefront systems, with both impact and non-impact resistant designs with Miami-Dade County approvals.
Messa sees a distinct gap in the glass entrance and storefront marketplace, especially in Florida, where hurricane and flooding requirements can make product development especially challenging. "During the recession, many of the players in this marketplace were bought by larger companies that didn't have a focus on the unique needs of high velocity wind zones," says Messa. "Glazing contractors have also been hit hard, and many don't have the manpower they once had, so this creates an opportunity for the use of pre-glazed systems. We can offer our products unitized and shipped directly to the job site, which we anticipate will be our top selling products. We will also sell the components so the glazing contractor can pre-glaze in their shop if they wish."
Ray Crawford, president of Crawford Tracey, a major south Florida glazing contractor, couldn't agree more. "Designing entrance doors requires a unique skill set because there are so many variables involved, including fire and life safety issues, local codes, and appropriate hardware selection. Frank has the experience, skill sets and focus to create success with his new business."
Enviralum's product line is designed with efficiency and environmental concerns in mind. "We've considered everything from the number of extrusions used in our designs, to how we barcode our products for tracking to how we package and ship to jobsites." Enviralum will also offer a thermally broken design for colder climates and to maximize the thermal performance of the systems. Enviralum will manufacture locally in Miami, offering the highest level of service to its primary customers.
In recent years, Messa has been instrumental in providing commercial door solutions for some of South Florida's highest profile projects, including the New World Symphony, designed by Frank Gehry, the Miami Marlins Ball Park, and the Viscaya Mansion.
Messa has spent the last twelve months designing and testing his new product line. Private investors were engaged in the partnership in June 2010 and a new fabrication facility was secured in October of 2011. Enviralum is located at 5100 NW 72 Avenue, Bldg C, Miami, FL 33166. For more information on the company contact Frank Messa at 305-406-3876 or visit http://www.enviralum.com.
ABOUT ENVIRALUM
Enviralum, founded in 2011 by Frank Messa, offers a complete line of entrance and storefront systems to meet the demanding needs of the industry in quality, service and sustainable design. The corporate headquarters and manufacturing facility is located in Miami servicing the Southeast region of the United States.
###