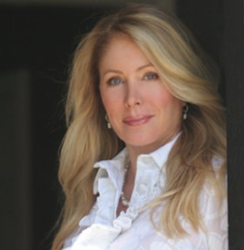 We're thrilled Selling LA has been embraced by so many HGTV fans.
Los Angeles, CA (PRWEB) December 15, 2011
Slated for season number two - Valerie Fitzgerald will return to HGTV's hit series Selling LA on HGTV.
Now in production, the popular show will air another round of episodes with some of LA's most elite real estate agents the spring of 2012. Fitzgerald will be joined by members of her real estate team The Valerie Fitzgerald Group who also appeared on season one.
Selling LA debuted on October 13, 2011 and airs Thursday nights at 9/10 C on the HGTV television cable network.
The TV show highlights luxury homes around Westside Los Angeles in neighborhoods like Beverly Hills, Malibu, The Sunset Strip, Wilshire Corridor, Santa Monica and more -- and most episodes that Fitzgerald appears include her own listings and clients.
"We're thrilled Selling LA has been embraced by so many HGTV watchers," says Fitzgerald. "In just two short months we've had a lot of positive feedback from viewers. They find our real life real estate episodes interesting to watch and they get an inside look at what it takes to be in the real estate profession."
On this week's episode of Selling LA, Fitzgerald has a new $13.995M, 14,000 sq. ft. Mulholland Estates home to sell for a young developer. The challenge: it's not furnished. Fitzgerald introduces uber stager Meredith Baer to the seller and Meredith suggests staging options to him.
"About 10 years ago one of my friend's two young boys intrigued by real estate would come to my office after school and ask me questions about homes and the market," said Fitzgerald.
"Over the years I leased them their first apartments, and as time went on I sold them a residential lot in a prestigious gated community to build their dream home. They decided after it was finished (it took four years to build) that it was too big and wanted to sell it. But being 14,000sf with no furniture, they had a challenge - that's where Meredith stepped in - and that's the home on this week's episode."
"It's always such a pleasure to work with Valerie," says Meredith Baer of Meredith Baer & Associates - a Los Angeles full-service home staging firm. "This was a huge house with great bones, but Valerie needed our help to bring it to life. And there was a small window, as Valerie had an event coming up in less than a week."
Also new to HGTV this week is Selling Spelling Manor, starring Candy Spelling. After the sale of her 56,500 square foot mansion, Spelling moves to The Carlyle Residences - a luxury Los Angeles condo tower - on the Wilshire Corridor. Fitzgerald appears in a sneak peak on Thursday, December 15 and again on January 10, 2012 when she helps Spelling transition to The Carlyle, known for its full service luxury amenitied building.
Follow The Valerie Fitzgerald Group through their Selling LA adventures on Facebook and Twitter and follow Fitzgerald's social communities on Facebook, Twitter and YouTube.
About Valerie Fitzgerald
Valerie Fitzgerald is a Los Angeles real estate broker who specializes in buying and selling luxury residential real estate in Beverly Hills, Bel Air, Brentwood, Santa Monica, Malibu and other Westside LA properties. Valerie has more than 20 years experience and is known for her solid reputation in the California real estate community. She's stars in HGTV's show Selling LA and is also the author of the book published by Simon and Schuster Heart and Sold: How to Survive and Thrive in Real Estate. For more information or to work with Fitzgerald visit http://www.valeriefitzgerald.com.
Media Inquiries:
Lisa Loeffler
Genuine Media
http://genuinemediaco.com
genuinemediaco(at)gmail(dot)com
650-479-6005
###