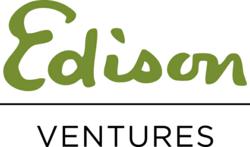 We are thrilled to have the financial backing of Edison and the operational value add of Ryan and Mike on the Board.
Lawrenceville, NJ (PRWEB) December 16, 2011
Edison Ventures announced a $4.0 million investment in New York City based MediaBrix. Edison is the sole investor in the round for this high growth digital media business. MediaBrix is an emerging leader in social media advertising for the largest brands in the world. Proceeds from the round will accelerate sales expansion, organizational scale and support innovative product development.
MediaBrix is a unique turnkey ad platform for agencies and marketers who want to interact through rich media advertising within the social stream of consumer activity. The Company provides a holistic advertising solution (online and mobile) for brands and performance marketers to reach consumers across the most relevant social networks, publishers, applications and games.
Ryan Ziegler, Edison Principal who led the investment noted, "MediaBrix team, market and solution make this a compelling opportunity. The Company is first to market with a technology platform and managed service that enables brands to target and interact with consumers at the deepest points of engagement." Tom Vander Schaaff, Edison Partner led the diligence team. He remarked, "Customers praise MediaBrix domain expertise and full featured product suite. They are social media experts." Ryan Ziegler joined the Board of Directors, along with Mike Leo, Edison Director Network member and CEO of Operative, another leading advertising technology company in Edison's portfolio.
"We are thrilled to have the financial backing of Edison and the operational value add of Ryan and Mike on the Board," stated Ari Brandt, MediaBrix CEO. "MediaBrix is filling a big gap in the market by supporting brand marketers as they navigate the complex social landscape."
MediaBrix joins Lifebooker and Operative in Edison's growing New York based interactive segment. MediaBrix marks Edison's 16th investment in New York. Notable Interactive Marketing and eCommerce investments include ACT! (Sage), Cadient, Dendrite (Cegedim), Exclaim, Fishbowl, Motionsoft, Neat, NetProspex, PlumChoice, Salsa Labs, Sonicbids and Vocus.
Edison Ventures is currently investing its seventh fund. Interactive Marketing and eCommerce industry segment includes investments in advertising technology, digital media, eCommerce, interactive marketing, mobile and the social media economy. Edison's industry team is led by Ryan Ziegler and Michael Kopelman.
About Edison Ventures
Established in 1986, Edison partners with entrepreneurs, service providers and other financing sources to build successful companies. Edison provides capital and value-added services to late stage ($5 to 20 million revenue), information technology businesses. Initial investments range from $5 to 10 million. Edison typically serves as sole or lead investor. In addition to providing expansion capital, Edison funds management buyouts, recapitalizations, spinouts and secondary stock purchases.
Edison's investment professionals are based in Lawrenceville, NJ, New York, NY, McLean, VA, Needham, MA, and Cleveland, OH. Industry specialties include Financial Technology, Healthcare IT, Interactive Marketing and eCommerce and Enterprise 2.0. Edison's successes include Best Software, Cambridgesoft, Dendrite, Gain Capital, Liberty Tax, Marcam, M5, Mathsoft, Octagon, PlumChoice, Tangoe, Virtual Edge, Visual Networks and many other information technology leaders, which have a combined market value exceeding $5 billion. Edison Ventures currently manages over $700 million and actively making new investments. For more information on Edison Ventures, please visit http://www.edisonventures.com and follow us on Twitter @edisonventure.
About MediaBrix
MediaBrix simplifies the creation, buying, optimization and measurement of social media advertising. It provides agencies and advertisers a single solution for all of their social advertising objectives to an audience of over 500 million both online and via mobile devices. MediaBrix's effective and comprehensive suite of social media advertising products, including Social Flex, Social Views and Social Pulse enables marketers to deploy, monitor and optimize campaigns across apps, games and major social venues including Facebook and LinkedIn.
For application and game developers, wanting to monetize the majority of users who do not purchase virtual goods, MediaBrix has built Social Flex as an easy to use monetization platform that can be delivered through any browser based application and giving developers access to growing agency and advertiser social media spend.
MediaBrix is based in New York and backed by funding from Edison Ventures and Revel Partners. For more information, please visit http://www.mediabrix.com.
Edison Ventures Contact
Tricia Bradley
609-873-9224
Tricia(at)edisonventures(dot)com
1009 Lenox Drive #4
Lawrenceville, NJ 08678
###