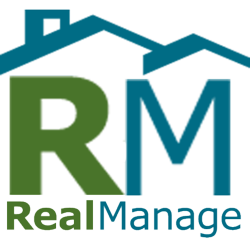 San Antonio, TX (PRWEB) December 20, 2011
RealManage announced today that April Navarette, Community Association Manager in its San Antonio office, won the Community Management Award of Distinction from the San Antonio chapter of Community Associations Institute. The award was announced at the Annual Holiday and Award Gala that was held on Thursday, December 8 at the Club at Sonterra. Awardees were selected by the independent distinguished personalities of Rep. John Garza, Texas Legislature; Loretta Olison, Department of Planning & Community Development, City of San Antonio; Susan Schopp, Executive Director of San Antonio's Neighborhood Resource Center; and Greg Simmons of KSAT – TV, Channel 12.
Criteria for awards was established for Community Manager of the Year that includes professional community management certification and continuing education, participation in industry professional organizations, years of experience and career accomplishments.
"We are excited to see that April's efforts on behalf of our homeowner association clients have been recognized by her peers," states Steve Jordan, President, Branch Operations. "As we continue to grow and expand in San Antonio, we are honored to have an employee such as April working with our clients in this market."
About CAI
CAI is an educational and advocacy organization dedicated to helping homeowner and condominium associations meet the expectations of their residents, providing information, tools and resources to volunteers and professionals responsible for community association governance and management. More information can be obtained at http://www.caionline.orgor by calling toll-free (888) 224-4321.
About RealManage
RealManage is a property management company that specializes in HOA management and condominium management and manages hundreds of community associations in Arizona, California, Colorado, Florida, Louisiana, Nevada and Texas, including homeowner associations (HOAs), condominium associations, cooperatives, municipal utility districts, luxury high-rises and large master-planned communities. For more information or to request a quote for HOA management or condominium management, visit RealManage.com or call us toll-free at (866) 403-1588. You may also follow us on Facebook and Twitter.
###