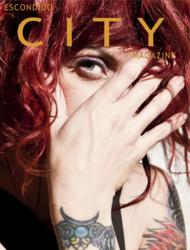 Escondido, CA (PRWEB) December 16, 2011
From the beginning, Air Feathers was a company that held fast to the standard that it's products were for Salon Professionals only.
"With other feather extension companies selling more and more to the public," says company owner Airie McCready, "it was time for a policy change. We have always been about quality, safety, and kindness," she adds.
"The first cases of mites infecting people from unclean feathers are starting to be reported," says Art Director Mandy Florez, "and while there is no huge public health risk, that's just wrong."
With all in agreement, Air Feathers is putting together several ultra-affordable kits and feather packs that should make for a lot of Christmas cheer.
"Now is your chance to get something that only professionals have been able to purchase before," says company researcher Heidi Borrelli, "it was not an easy decision, but it had to be done."
The "Flagship" feather-known as the Fairie Feather-is the only guaranteed No-Kill, Cruelty Free Feather on the market today. The Fairie Feathers come from birds that are hand raised, the feathers are naturally shed and the birds still alive. Saddle Hackle usually comes from birds that are killed for their feathers alone.
McCready knows that her feathers are truly cruelty free, no-kill because, "I talk to my "Bird Mamma's" or email them a couple of times a week," she says.
"One of them was about to lose her home and her farm after being financially devastated by a divorce. She was going to have to go in front of a judge and prove that her birds were of any value to keep at all, as well as to keep alive. She loves those birds and had decided to only sell feathers, not kill them for meat. We saved her home and her birds. That's what the company is really about," she concludes.
McCready and Borrelli are also concerned about the printing process that is used on some feathers.
"Many companies and individuals are printing stripes and patterns on feathers," says Borrelli. "The ones who are not doing that are importing their striped feathers from china.
While our company does not make a statement one way or another about inks and printing process on something that we wear in our hair, we have chosen to not go that route as we cannot control what chemicals are used."
"We absolutely refuse to use any colored product from china at this point," adds McCready.
"We use a professional grade Italian Hair Color to hand stripe our feathers. This takes us a little longer but we are assured of the quality and safety of our product.
For our base colors we have taken a colorant usually used on cotton or flax and made our own formula to give our feathers an intense, long lasting color that usually does not bleed or fade."
All products are "road tested" by Airie McCready, the company owner, and her staff on their own heads before they even get to the public.
McCready's wish this holiday season is that both people and birds have a safe, happy time.
"So spread the word," she says with a smile, "And save some birds!"
The new Air Feathers Kits are Available at their online store, and have the new Coontail Feather included.
# # #