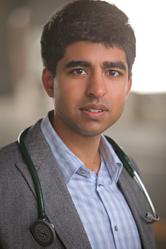 These stories from every corner of the United States will help expand the public discourse on the role of doctors, nurses, and other care providers in controlling healthcare costs.
Boston, MA (PRWEB) December 19, 2011
Patients and their caregivers are uniquely positioned to recognize inefficiency in the healthcare system but are seldom empowered with information they need to reduce harmful spending. With the help former Surgeon General C. Everett Koop, former White House Budget Director Peter Orzsag, former Michigan Governor Jennifer Granholm, women's health advocate Dr. Susan Love, and Harvard University Provost and health economist Alan Garber, Costs of Care (http://www.CostsOfCare.org) launched an innovative essay contest this Fall aimed at elucidating both the challenges and opportunities to save patients' money with routine, cost-conscious medical decisions.
From Labor Day through November, Costs of Care gathered more than 100 personal stories from patients, nurses, and doctors across the nation. The following submissions were selected as finalists:

Renee Lux, a patient from Connecticut writes about how an unnecessary CT scan for easily treated neck pain brands her with a pre-existing condition that causes her insurance premiums to skyrocket
Melody Chung, a student from California writes about how superfluous diagnostic testing for fleeting chest pain caused her mom to receive an unexpectedly high medical bill
Andrew Schutzbank, a physician from Massachusetts describes how a common pharmaceutical cost-shifting strategy leaves him unable to discharge his patient from the hospital.
Eijean Wu, an ob/gyn resident from California tells us how she struggles to steward scarce healthcare resources while also providing good care to a young cancer patient
Suzanne Nesmith, a savvy self-pay patient from Arkansas tells us how she learned to uncover prices and negotiate discounts after being crowded out of the insurance market
Court Nederveld, a frugal patient from Florida tells us how he saved money on routine prescriptions and tests by engaging his doctor in a frank conversation about costs
John Schumann, an internist from Oklahoma tells us how he debunked a widely-held hospital belief that patients who decline medical advice are financially penalized
Molly Kantor, a medical student from Massachusetts writes about how she helped treat heart failure on a $100 budget by avoiding an unnecessary hospital admission
Embargoed copies of the finalist submissions will be made available upon request.
According to Harvard University Provost and health economist Alan Garber, "These stories vividly illustrate some of the anomalies of our health care system – such as its use of market-like features without the all-important requirement of price transparency. The past two years have taught us how difficult it is to reach a political agreement about solutions to the problems of our health care system. But we should never lose sight of the challenges many Americans face in getting appropriate care and paying for it. The problems are all too real."
Contest winners will be announced after January 15th, 2012. All qualifying submissions to the contest will be published weekly at the Costs of Care Blog during the 2012 calendar year, and will be made available to the media.
The contest is sponsored in part through the generosity of Blue Cross Blue Shield of Massachusetts and Harvard Pilgrim Health Plan.
ABOUT COSTS OF CARE
Costs of Care is a 501c3 nonprofit organization that gives cost-conscious care providers the information they need to provide high value care, while expanding the national discourse on the role of care providers in responsible resource stewardship. Costs of Care was founded by a resident physician based at Harvard Medical School who noticed that even the best physicians sometimes overlook something critical—the bill.
Full contest details are available at http://www.costsofcare.org/essay
###