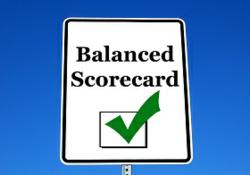 Insurance companies sell policies to consumers, hold their customers' money, and are supposed to use those funds to pay claims," says Tighe. "They are custodians and trustees of our money, which is why they are regulated...
West Palm Beach FL (PRWEB) December 22, 2011
New York's recent ranking of automobile insurance companies -- noting how many complaints had been submitted against them and how many were resolved in favor of consumers -- is not only a commendable effort, but one that should be replicated by all other states, says Florida insurance attorney Patrick J. Tighe of X1LAW.com.
The New York report -- "2011 Annual Ranking of Automobile Insurance Complaints" -- was published in December by that state's Department of Financial Services. It ranks 179 automobile insurance companies that operate in New York, giving each a 'complaint ratio,' -- the number of upheld complaints as a percentage of the insurer's overall in-state private passenger auto insurance business. Insurers with the fewest upheld complaints per million dollars of premiums appear at the top of the list. Those with the highest complaint ratios are ranked at the bottom.
The results show that the biggest insurers in New York have much room for improvement in how they serve customers. The largest automobile insurer in the state, Geico General Insurance Company (an average of $1.28 billion in New York premiums for 2009 and 2010) ranked 66th, with 20 of 238 complaints to the Department of Financial Services upheld. The second largest auto insurer, Allstate Insurance Company (nearly $1.2 billion in premiums), fared even worse, at 130th, with 170 of 1,350 complaints upheld. Another well-known insurer receiving a middling score was State Farm Fire and Casualty Company, ranking 68th.
"This is exactly the kind of detailed, irrefutable data consumers need to see before they put their money -- and perhaps their future -- behind an automobile insurer," says Tighe, who has been assisting Florida residents in insurance lawsuits and other claims for more than a decade. "New York has always been among the most proactive and consumer-friendly of insurance regulators, and it's time that Florida and other states follow its example. Letting consumers see which auto insurance companies are getting the most complaints, and which are having the most complaints against them upheld, is important step in enabling consumers to pick insurers that truly will protect them, and avoid those that may not."
All states, says Tighe, have a department or agency that regulates insurers, yet most are relatively quiet, rarely, if ever, releasing detailed data on automobile insurance complaints, which include issues such as delays in the payment of no-fault or personal injury protection (PIP) claims, or insurers' failure to renew policies.
"New York is the exception to the rule," says the veteran trial lawyer. "They are consumer-focused, and they do it right. Their report gives you numbers you can rely on. Every insurance department in the country needs to the same."
Ranking at the top of the New York list was the Erie Insurance Company, with 0 upheld complaints and $64 million in average annual premiums written directly in the state. The complete report is available online at http://www.dfs.ny.gov/insurance/auto/rank/auto2011.pdf.
"Insurance companies sell policies to consumers, hold their customers' money, and are supposed to use those funds to pay claims," says Tighe. "They are custodians and trustees of our money, which is why they are regulated. But that regulation needs to have some bite, and regulators need to be transparent. Because it is that transparency that keeps insurance companies honest -- and keeps consumers protected."
About X1Law P.A.
For over a decade, Florida personal injury and insurance lawyer Patrick J. Tighe has been protecting the rights of consumers, and those who have suffered catastrophic injury in automobile accidents, motorcycle accidents, and other life-changing events. In that time, he has represented -- and come through for -- thousands of individuals in insurance claims that were wrongly denied, delayed, or undervalued. Earlier in his career, Tighe spent nearly ten years working on 'the other side,' defending insurers in injury lawsuits. That experience gave him invaluable insight on how big insurers approach and handle insurance claim cases -- insight that is leveraged every day to bring results, and justice, for clients.
CONTACT:
Patrick J. Tighe
X1LAW, P.A.
(561) 537 5059
###