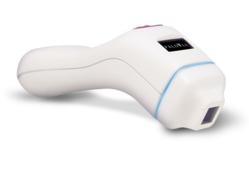 Burlington, MA (PRWEB) December 27, 2011
The PaloVia® Skin Renewing Laser® – the only FDA-cleared, at-home laser clinically proven to reduce fine lines and wrinkles around the eyes – has won the exclusive NewBeauty Annual Beauty Award for the Most Innovative At-Home Beauty Device. Products are nominated and voted on by NewBeauty readers and members of the beauty industry, and all award recipients are evaluated by an editorial advisory board comprised of experts in the beauty field. The award winners were unveiled in the Winter issue of NewBeauty, on newsstands now.
The PaloVia laser is no stranger to prestigious beauty awards, having won the 2011 Allure Breakthrough Award in October 2011. The brand is honored to also be recognized by NewBeauty, a national beauty industry magazine that showcases the latest in beauty products, procedures and spa treatments and includes expert opinions from leading dermatologists and beauty professionals.
"We are proud that our product has earned another award for successfully adapting fractional laser technology for home use," said Joseph Caruso, Chief Executive Officer of Palomar Medical Technologies. "The clinical study results and Before & After photos speak for themselves, and now more and more publications and beauty professionals are realizing just what a revolutionary product the PaloVia laser is in the field of wrinkle reduction."
About Palomar Medical Technologies
The PaloVia Skin Renewing Laser was developed by Palomar Medical Technologies, Inc., a leading manufacturer of cosmetic lasers for dermatologists and plastic surgeons.
For nearly two decades, Palomar has revolutionized laser skin treatment. In the 1990s, a global team of Palomar laser physicists and esteemed dermatologists began experimenting with non-ablative fractional laser treatments — a new technique that kept the outer layer of skin in place ("non-ablative") and treated only a small portion ("fraction") of the skin with each application of light. In 2000, Palomar filed a patent application on this fractional laser technology and began selling systems to doctors for use on their patients. In 2009, after years of clinical studies, Palomar received FDA clearance for the first at-home fractional laser clinically proven to reduce fine lines and wrinkles around the eyes.
For more information about the PaloVia Skin Renewing Laser, visit palovia.com.
PaloVia Customer Care:
1-866-PALOVIA (1-866-725-8642)
info(at)palovia(dot)com
###