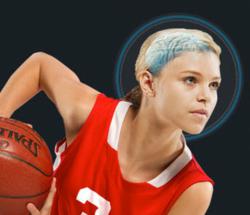 The safety of young athletes is every family's main concern, and we share that concern.
Saratoga Springs, NY (PRWEB) December 22, 2011
SportsSignup, a national leader in online services for sports organizations, and Axon Sports, creators of a breakthrough testing system that helps qualified medical providers make return-to-play decisions after head injuries, are collaborating on educational initiatives highlighting safety in concussion management, which includes making Baseline testing more accessible to young athletes.
Axon Sports developed the Computerized Cognitive Assessment Tool (CCAT), an online cognitive test that utilizes distinct tasks to measure attention, recall, and speed and accuracy of responses to provide a snapshot of an athlete's brain function. If a concussion is suspected, the Baseline test results, when compared to After-Injury test results, are a critical tool for qualified medical providers in assessing cognitive impairment and are extremely valuable in guiding care decisions, including when it is safe for athletes to return to the classroom, practice, or competitive play.
SportsSignup's services allow sports organizations to manage all aspects of sports administration, from online sports registration and payments to team rosters, scheduling, and coach background checks. The integration with Axon Sports enables organizations that use SportsSignup services to easily offer Baseline testing at a discounted price during the registration process. In addition, clubs and teams can purchase bulk quantities of test credits to obtain discounts for their members via the SportsSignup system, providing an even more affordable option to implement Baseline testing to all of their eligible athletes.
"The safety of young athletes is every family's main concern, and we share that concern," said Anthony Bruno, CEO of SportsSignup. "As we continue to learn more about the cumulative effects of concussions and other head injuries, it is clear that we need to do all we can to give families, medical personnel and others involved in the care and nurturing of young athletes access to the best information available to help them make sound, safe decisions. That's why we're proud to partner with Axon Sports to spread the word about the importance of using the Computerized Cognitive Assessment Tool, and making it more accessible through our system."
Axon Sports recommends that an athlete take an annual Baseline test at the start of every school year or before the first practice of a sport season. In the event of a concussion or other head injury, an athlete should visit with a qualified medical provider who can use the Baseline result as the benchmark for After-Injury testing and care management.
Axon Sports is the first company to make Baseline tests broadly accessible, affordable, and convenient. The Axon Sports CCAT is available online to any athlete age 10 and older. Athletes can complete a test in eight to 10 minutes. Parents can access the online data any time and share it with their child's doctor, coach or athletic trainer. Preview the test at axonsports.com/demotest.
Rising public awareness about the importance of concussion management has led to widespread legislative attention. Today, nearly all states have passed or have pending legislation. The three most common elements are: concussion education, removal from play and return-to-play decisions to be made by qualified medical providers.
The Centers for Disease Control and Prevention estimate that 10 percent of athletes in contact sports will suffer a concussion in a given year. The risk is especially acute in sports such as ice hockey, football and soccer, where collisions are frequent.
"SportsSignup has become an essential service for a fast-growing number of leagues and individuals, and we're extremely pleased they have joined us in the effort to raise awareness about the importance of knowing baseline cognitive performance for each individual athlete," said Polly James, President and CEO of Axon Sports. "SportsSignup's reach ensures thousands of athletes and their families will have access to this vital, potentially life-saving information."
About Axon Sports
Axon Sports provides the Axon Sports Computerized Cognitive Assessment Tool (CCAT) as well as educational resources on a wide range of topics surrounding its proper use within an overall concussion management program. Together with athletes, parents, coaches, athletic trainers and doctors, Axon Sports is on a mission to protect and train the athletic brain. To learn more or preview a sample test, visit axonsports.com.
About SportsSignup
SportsSignup, owned and operated by League Sports Services LLC, provides sports organizations and event organizers with easy-to-learn and easy-to-use integrated Software-as-a-Service (SaaS) solutions to facilitate online sports registration, e-commerce fundraising, and coach/volunteer background check management. Since 2003, the company has been dedicated to operating a secure, affordable, and hassle-free online service suite that enables administrators from thousands of soccer, football, baseball, lacrosse, basketball, track & field, and many other sports organizations to easily automate many aspects of their duties. For more information about SportsSignup, please visit SportsSignup.com.
©2011 League Sports Services LLC. The information contained herein is subject to change without notice. League Sports Services LLC shall not be liable for technical or editorial errors or omissions contained herein. The SportsSignup logo is a registered trademark of League Sports Services LLC. All other trademarks mentioned herein are the property of their respective owners.
###