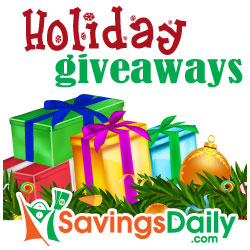 Now is the best time to finish up the Christmas shopping.
(PRWEB) December 23, 2011
Savingsdaily.com is offering huge discounts on everything from electronics deals to clothes. They are even offering special holiday coupons and electronic savings. Now is the best time to finish up the Christmas shopping.
Savingsdaily.com is, essentially, an internet-based mall. It offers the user search options by brand, store, or name, and gives a list of products that match those criteria. In addition, there is a section devoted to people asking other people for help finding something they cannot find anywhere else. It is its own online shopping community, with a shopping-based center. Unlike a lot of the newer pop-up online sellers, Savingsdaily has a phone number to call in case of a problem.
The site has seven main sections: Saving Deals, Hot Deals, Local Deals, Coupons, Sweepstakes, Community, Ask & Share, and Blogs. Each serves a slightly different function, and all allow the buyer to search through the best deals available. Saving and Hot Deals offer generic deals on just about everything, while Local Deals offers some amazing geography-based discounts on all kinds of products and services. Coupons is a great place to find some incredible holiday deals from different stores. Things like a percentage being taken off the total, or saving ten percent off the entire store. Free shipping is also a common sight right now, as many stores are trying to entice buyers in for the last couple of shopping days available before Christmas. With the addition of their cash back system, people are saving a ton of money.
What is, perhaps, the most unique thing about Savingsdaily.com is the fact that they are offering cash back on every purchase. Though eBay does have a similar deal, the percentages are clearly in Savingsdaily's favor. Up to twenty percent cash back can be earned in various stores on some of the promotional 'double cashback' days. The site's savings, coupled with the cash back system, offer an incredible discount on great gift ideas.
Online shopping has taken the world by storm. eBay began a trend that has grown out of all prediction, and Savingsdaily.com is growing it even bigger. They are the absolute best place to find Christmas deals this year. From computer deals to gaming systems, shoes to fine jewelry, designer clothes to kid's toys, there is truly something for everyone at prices that just about anyone can afford. When paired with the fact that cash is given back on each purchase, there really is no reason not to at least stop and check Savingsdaily.com out.Get ready for the biggest Christmas deals of the season!
###