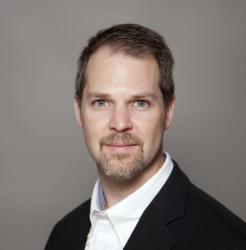 Greg brings extensive experience strengthening our domain expertise in WAN Optimization and Network Management for the enterprise and service provider customers we serve
Boston, MA (PRWEB) December 23, 2011
Exinda, a global provider of WAN optimization and application performance management solutions featuring Unified Performance Management, today announced the appointment of Greg Veres to Vice President, Engineering at Exinda. Veres, an industry veteran with over 20 years of engineering and engineering management, comes to Exinda from Blue Coat Systems and will be responsible for executing Exinda's product development and R&D strategy, including the creation of a new North American development center in Waterloo, Ontario.
"We are pleased to have Greg Veres join the Exinda leadership team," said Michael Sharma Exinda's President & CEO. "Greg brings extensive experience strengthening our domain expertise in WAN Optimization and Network Management for the enterprise and service provider customers we serve."
Most recently, Greg served as Vice Present, Security Products at Blue Coat Systems managing development teams in Waterloo, Ontario, Sunnyvale, California and India. Greg spent six years at Blue Coat in a variety of engineering leadership roles, prior to Blue Coat, Greg held senior engineering management roles at Research in Motion, AGFA Healthcare and Alias|wavefront.
Mr. Veres holds an Honours Bachelor of Mathematics in Computer Science w/ Electrical Engineering and a Masters of Mathematics both from the University of Waterloo.
About Exinda®
Exinda is a proven global supplier of WAN Optimization and Application Acceleration products. The company has helped over 2,500 organizations in over 80 countries worldwide to reduce network operating costs and ensure consistent application performance over the WAN. For more information, please visit http://www.exinda.com.
###