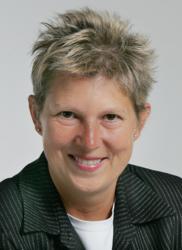 ME&V understands it takes empathy, energy and enthusiasm to raise money, and we help to instill those characteristics in those we serve. We'll go the extra mile to get to know you, your donors and your community.
CEDAR FALLS, Iowa (PRWEB) December 30, 2011
Dee Vandeventer, a certified fundraising executive (CFRE) and the "V" and partner of ME&V, will be speaking at the Association of Fundraising Professionals (AFP) Central Iowa meeting on January 9, 2012. Her presentation, "They Can't Love Ya…If They Don't Know Ya," will focus on how a nonprofit organization can stand out from the crowd. She will provide AFP Central Iowa members with examples of ways to make their message crystal clear, generating greater connectivity with donors and volunteers.
Vandeventer, a well-known fundraising professional and author, has presented at many national and international conferences including the Association of Fundraising Professionals (AFP) international conferences, National Hospice and Palliative Care Organization (NHPCO) management leadership conferences, and National Association of Area Agencies on Aging national conferences, among others.
ME&V, a specialized, full-service advertising and fundraising consultancy, serves clients through its Advertising + Consulting; Fundraising Advisers; Healthcare Marketing; Education Marketing; Financial Marketing; and Nonprofit Marketing specialty divisions.
About ME&V
With offices in Cedar Falls, Des Moines and Cedar Rapids, Iowa, ME&V offers a wide spectrum of creative marketing services through its expertise in animation, audio/video production, cinematography, copywriting, fundraising, graphic design, interactive services, media placement, public relations and research. http://www.MEandV.com.
About AFP
The Association of Fundraising Professionals (AFP) is the professional association of individuals and organizations that generate philanthropic support for a wide variety of charitable institutions. Founded in 1960, AFP advances philanthropy around the world. The central Iowa Chapter serves over 125 fundraising professionals who work for a wide variety of charitable organizations in central Iowa, including Des Moines, Ames and surrounding areas. http://www.AFPnet.org.
###