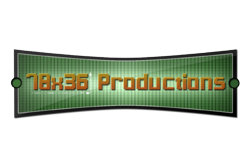 San Francisco, CA (PRWEB) December 30, 2011
An integral and groundbreaking tennis reference guide with live interaction from 78x36 Productions is now available in the App Store. Rules questions answered direct to the iPhone, iPod touch, or the iPad. 78x36 productions asks these questions: Are the rules of tennis confusing at times? In the middle of a debate on how the call should be made? Ever been involved in a hotly contested tennis match to find the rules not clear?
Help is here!
AskThe10SRef answers these questions via twitter @AskThe10SRef and AskThe10SRef fan wall on the iPhone App 10S REF, now available on the iPhone App Store.
Catch chatter on twitter streams from your ATP, WTA Tennis Professionals. Participate from a mobile device in real time. Check out tennis reference websites, up to the minute tennis news, and more! Easy access to USTA, ITF, ATP and WTA links and results. See videos of amazing tennis shots and remarkable tennis photos. Check in at your favorite tournaments via Foursquare. See how many tournaments you can collect badges from.
Be a part of the excitement of the tennis world using the iPhone App 10S REF, a reference for the world of tennis including the interactive AskThe10SRef.
Available on the App Store:
http://itunes.com/apps/10sref
78x36 Productions is an independent developer of applications targeting platforms on iPhone, iPod touch, iPad, and now on Android. Specializing in gaming, reference, lifestyle, entertainment, and travel mobile device applications, our popular titles include- casual gaming MEDINA - WARNING Highly Addictive, tennis reference 10S REF, and entertaining STAR STRUCK Hollywood Celebrity Tour USA
# # #