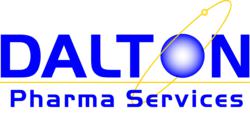 The addition of online structure search capability furthers our mission to accelerate drug development and make the medicines of the future possible today
Toronto, Ontario (PRWEB) December 30, 2011
Dalton Pharma Services, a privately owned Canadian pharmaceutical services provider to leading pharmaceutical companies, today announced the addition of online structure search capability to its website. The company's expanded list of chemical research tools as well as GMP active pharmaceutical ingredients and excipients is accessible online at http://www.dalton.com/chem_search.aspx.
Dalton's growing chemical library of unique compounds is now even more user friendly enabling researchers to perform their online search utilizing structures then submitting their request for quote in a few simple steps.
"Over the last 25 years Dalton has been providing novel chemical compounds to researchers and drug development organizations around the world. The addition of online structure search capability furthers our mission to accelerate drug development and make the medicines of the future possible today." said Peter Pekos, President and CEO.
About Dalton:
Dalton Chemical Laboratories Inc. o/a Dalton Pharma Services is a Health Canada licensed contract pharmaceutical manufacturer that supplies chemistry, analytical and formulation development services to the biotechnology and pharmaceutical industries in the areas of chemistry, medicinal chemistry and fine chemical manufacture. Dalton provides cGMP manufacturing of solid dosage forms and aseptic filling services to its customers at any stage of the regulatory process (Phase I, II, III or commercial). In its state of the art cGMP facilities, Dalton produces active pharmaceutical ingredients at the gram or kilogram scale. Dalton conducts aseptic fills to produce batches of finished drug product in vials or syringes, either aseptically filled or terminally sterilized, under fully validated conditions. In addition, Dalton's analytical chemistry laboratory offers method development, validation and ICH stability programs to its clients. Further information can be found at http://www.dalton.com.
###