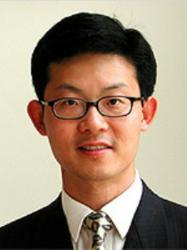 Tucson, Ariz. (Vocus/PRWEB) February 03, 2011
On Feb. 7, the surgical team from Papworth Hospital in Cambridge, United Kingdom, led by Dr. Steven Tsui, Consultant Surgeon & Director of Transplantation, will complete the first of four phases of certification to implant the SynCardia temporary Total Artificial Heart. Papworth is the 66th hospital in the world and the first hospital in the UK to begin certification for the Total Artificial Heart.
"We are very excited to have Papworth join our program," said SynCardia President Michael Garippa. "There are thousands of people suffering from biventricular failure in the UK who are out of options if a donor heart isn't immediately available. For these patients, the Total Artificial Heart will available for the very first time as a life-saving bridge to transplant."
Papworth Hospital is the UK's largest specialist cardiothoracic hospital and the country's main heart and lung transplant center. Papworth is credited with performing the UK's first successful heart transplant in 1979. Currently, the median waiting time for an adult donor heart at Papworth is 183 days, with the hospital performing 23 heart transplants in 2010.
According to the British Heart Foundation, approximately 700,000 people are living with heart failure in the UK. More than one in three of all deaths in the UK are caused by cardiovascular disease, which accounts for around 200,000 deaths each year. Overall, heart failure accounts for just over £625 million in total direct medical costs in the UK each year.
# # #