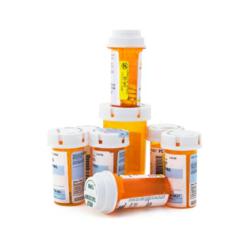 This rise in deaths is avoidable. Medications are not patients' only option to treat back pain.
Evansville, IN (Vocus/PRWEB) February 07, 2011
An alarming increase in methadone-related deaths coupled by a spike in methadone prescriptions to treat long term back pain is recently reported by The New York Times. The amount of money spent on prescriptions for back pain has risen as well, but patient outcomes are not any better. Physical therapists at ProRehab can effectively reduce or eliminate long term back pain without the use of dangerous and costly prescriptions.
According to the Mayo Clinic's website in 2010, methadone is "used to ease the symptoms of withdrawal from opioid painkillers" under extremely strict regulation. It is also often given out by doctors for the treatment of back and joint pain. The Drug Enforcement Administration reports that from 1998 to 2006, the number of methadone prescriptions increased by 700%. "Many legitimate patients, following the direction of their doctor, have run into trouble with methadone, including death," said pain specialist Dr. Howard A. Heit from Georgetown University. Florida alone listed methadone as a cause in 785 deaths in 2007, up from 367 deaths in 2003.
According to Dr. Joey Pettyjohn, PT, DPT, OCS and ProRehab physical therapist, "This rise in deaths is avoidable. Medications are not patients' only option to treat back pain." Research has shown that early treatments with exercise and hands-on physical therapy can reduce or eliminate back pain. "Prescription drugs are often prescribed without any consideration of safe and effective alternatives. Physical therapy is the first and best step that patients should take to treat long term back pain," Dr. Pettyjohn explains.
The Journal of the American Medical Association reports that from 1997 to 2005, prescriptions for back pain increased by 171%. At the same time, the rate of good patient outcomes fell. "All the imaging we do, all the drug treatments, all the injections, all the operations have some benefit for some patients," said Richard A. Deyo, MD, a physician at Oregon Health & Science University in Portland and a coauthor of the report. "But I think in each of those situations we've begun using those tests or treatments more widely than science would really support."
"Physical therapists use hands-on care and therapeutic exercises to effectively reduce back pain with as little threat to the patient as possible. The reality is that very few treatments have been shown to help patients with back conditions, so patients must question their doctor's treatment options to find the one that is best for them," says Dr. Pettyjohn.
The spine experts at ProRehab can help reduce pain, reduce the use of medicines, and prevent painful and costly surgery. When physicians refer patients to physical therapy, patients have a choice regarding who they see. ProRehab invites patients to choose their physical therapists. To learn more about ProRehab visit ProRehab-pc.com.
About ProRehab:
ProRehab is a private physical therapy practice with locations in Evansville, southwest Indiana and western Kentucky. Known for teaching and training physical therapists throughout the region, ProRehab physical therapists are proud that patients ask their doctors to send them to ProRehab for orthopaedic care. They deliver hands-on physical and occupational therapy based on the newest research to achieve the best results for patients with bad backs, achy joints, wounded hands, and sports and work injuries. Along the way, the ProRehab family has fun and makes friends with their patients; patients are actually sad to leave after their treatment is over! Find ProRehab on Facebook, @ProRehab on Twitter, and FourSquare.
###