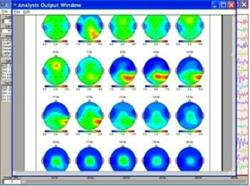 We have seen many people with Asperger's syndrome at our ADD Centre over the past decade and have found that they respond well to neurofeedback training.
(Vocus/PRWEB) February 08, 2011
A recent investigation published by the British Medical Journal BMJ concluded that Dr. Andrew Wakefield misrepresented or altered the medical histories of all 12 of the patients whose cases formed the basis of a 1998 study linking Autistic Spectrum Disorders (ASD) to childhood vaccines.
Regardless of the cause, in the past decade there has been a huge increase in the incidence of children with Autistic Spectrum Disorders (ASD). Recent studies have suggested a threefold increase has occurred in the incidence of these disorders in the last ten years. Schools and parents are wondering how to cope with increasing numbers of children who present with Asperger Syndrome, a constellation of traits first described by the Viennese paediatrician Hans Asperger in 1944. According to Dr. Lynda Thompson, Ph.D. of the ADD Center in Toronto, "Brainwave patterns in those with Asperger's syndrome differ from those of the same age peers. We have seen many people with Asperger's syndrome at our ADD Centre over the past decade and have found that they respond well to neurofeedback training."
Researchers using neurofeedback are looking at how changes in brainwave patterns indicate whether someone is paying attention to the outside world or drifting off into their own world. This type of research requires the use of specialized equipment to ensure correct measurement of brainwaves. Although this computer-based training looks promising, more research is required.
Biofeedback Foundation of Europe 15th Annual Meeting
Researchers will be attending the BFE Annual Meeting in Munich, Germany from February 22-26, 2011 to learn more about this topic from Drs. Lynda and Michael Thompson. In their 2-day workshop "Neuroanatomical Underpinnings of Effective Intervention with Asperger's Syndrome & Autistic Spectrum Disorders - From Theory to Practice (Emphasizing the Synergistic Combination of NFB with BFB)", participants will learn to understand the basic symptoms of Asperger's syndrome and Autism and how an assessment is carried out.
Drs. Lynda & Michael Thompson
Dr. Lynda and Michael Thompson are based in Toronto, Canada where they run the ADD Centre. They have taught workshops in neurofeedback and biofeedback on five continents.
Lynda Thompson, Ph.D. is a licensed psychologist with a background in teaching. She has authored various books, like The A.D.D. Book: New Understandings, New Approaches to Parenting Your Child (1998) co-authored with paediatrician William Sears.
Michael Thompson, MD formerly practiced medicine in addition to serving as Associate Professor and head of post-graduate education in Psychiatry, University of Western Ontario, psychiatric consultant to The Hospital for Sick Children's neurology department, examiner for the Royal College of Physicians (Canada) and chairman of their examinations committee in psychiatry.
Together they have authored two software suites Setting Up for Clinical Success and Specialized Application Scripts available from the Biofeedback Foundation of Europe. They have also written numerous professional publications and collaborated on The Neurofeedback Book: An Introduction to Basic Concepts in Applied Psychophysiology, which has become a basic text in the field of EEG Biofeedback.
About the BFE
The BFE is a non-profit foundation headquartered in the Netherlands entirely supported by corporate and non-profit organizations and individuals and through the sale of software, classes, webinars and workshops in the BFE Online Shop. Their mission is to provide professionals worldwide with a greater understanding of biofeedback. Support for the foundation contributes to the advancement of research and education in this exciting field. The foundation's advisory board comprises leading clinicians and researchers from multiple disciplines. Using innovative approaches to sharing knowledge, they aim to inspire continued growth by educating new generations of professionals.
Contact:
Carol Meyers
Education Manager
Biofeedback Foundation of Europe
education(at)bfe(dot)org
http://www.bfe.org
###