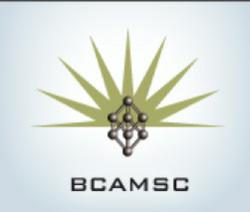 In a global economy, math, science and technology are the building blocks of innovation," said John Bryant, president and CEO Kellogg Company.
Battle Creek, MI (Vocus/PRWEB) February 17, 2011
Battle Creek Public Schools announced today that it has secured $14 million in funding to relocate the Battle Creek Area Mathematics and Science Center (BCAMSC) to the former Cereal City building at 171 W. Michigan Avenue in downtown Battle Creek.
Funding from Kellogg Company and the W.K. Kellogg Foundation will support renovating the building and upgrading technology for an improved science, technology, engineering and mathematics (STEM) curriculum.
Planning for the new facility will begin immediately. The district aims to open the relocated BCAMSC in the fall of 2012.
"We have a unique opportunity to build this facility into a center of excellence. It will provide our students with a world-class organization dedicated to STEM education for the 21st Century," said Dr. Linda Hicks, superintendent, Battle Creek Public Schools. "We thank our funders, as well as education, city and economic development groups that have been working so hard and cooperatively for the betterment of our community."
"In a global economy, math, science and technology are the building blocks of innovation," said John Bryant, president and CEO Kellogg Company. "Improving proficiency in these areas for our students will not only help students to be more competitive, but also be good for our community and local businesses."
"We are gratified that the Battle Creek Area Mathematics and Science Center will relocate downtown," said Sterling K. Speirn, president and CEO of the W.K. Kellogg Foundation. "The upgraded facility will increase the opportunities for students to receive an optimal mathematics and science education in a transformed learning environment. This is an exciting opportunity for all of us to support education in our community."
The new BCAMSC is part of the Downtown Battle Creek Transformation effort. Education is one of the Transformation's four strategic pillars. The others are food protection, encouraging private investment and infrastructure improvement.
"With this generous funding, we're taking a big step towards achieving our goals of enhancing education communitywide and developing the workforce talent necessary to grow our economy. We could not have done this without the vision and collaborative efforts of educators, government, businesses, non-profit organizations and our citizens. It's a proud day for all of us," said Karl Dehn, President & CEO of Battle Creek Unlimited.
The former Cereal City building was donated to Battle Creek Unlimited by Kellogg Company. The W.K. Kellogg Foundation and the Kellogg 25-Year Fund will each contribute $7 million to support the renovation and relocation.
The BCAMSC serves three functions: an accelerated high school mathematics and science education program, a K-7 science curriculum, and professional development for K-12 science and mathematics teachers. Currently, the center serves 350 students from 16 school districts in its Springfield location. The new BCAMSC will have expanded capacity to increase enrollment. The downtown BCAMSC location will provide several improvements including upgraded laboratory spaces, high-tech and upgraded equipment, high school scientific internships, and collaboration with local employers in food safety and protection research.
With funding secured, the Battle Creek Public School Board will meet and review designs for the new BCAMSC.
About the Battle Creek Area Mathematics and Science Center (BCAMSC)
The Battle Creek Area Mathematics and Science Center is an accelerated mathematics-science high school program and K-12 mathematics-science outreach program for Barry, Branch, and Calhoun County school districts. Students have rigorous courses and opportunities that connect students to real life applications in business and industry. Students are allowed to do research in classroom laboratories that experiment with innovative approaches to teaching and learning. The Center also provides Kindergarten through 7th grade science curriculum and training for the tri-county area as well as throughout Michigan. Additionally the center provides professional development for teachers focused on K-12 science and mathematics. For more information, visit http://www.bcamsc.org.
About Kellogg Company
For more than 100 years, consumers have counted on Kellogg for great-tasting, high-quality and nutritious foods. Kellogg Company, with 2010 sales of more than $12 billion, is the world's leading producer of cereal and a leading producer of convenience foods, including cookies, crackers, toaster pastries, cereal bars, fruit-flavored snacks, frozen waffles and veggie foods. Kellogg Company's beloved brands, which are manufactured in 18 countries and marketed in more than 180 countries, include Kellogg's®, Keebler®, Pop-Tarts®, Eggo®, Cheez-It®, All-Bran®, Mini-Wheats®, Nutri-Grain®, Rice Krispies®, Special K®, Chips Deluxe®, Famous Amos®, Sandies®, Austin®, Club®, Murray®, Kashi®, Bear Naked®, Morningstar Farm®, Gardenburger® and Stretch Island®. For more information on the Kellogg Company, including our corporate responsibility initiatives, visit http://www.kelloggcompany.com.
About the W.K. Kellogg Foundation
The W.K. Kellogg Foundation, established in 1930, supports children, families and communities as they strengthen and create conditions that propel vulnerable children to achieve success as individuals and as contributors to the larger community and society. Grants are concentrated in the United States, southern Africa, Latin America and the Caribbean. For more information, visit http://www.wkkf.org.
About Battle Creek Unlimited
Battle Creek Unlimited is the economic development organization that works with the City of Battle Creek to transform and diversify the area's economy. The organization encourages business formation and investment in technology, coupled with a continuing supply of real estate and infrastructure to support high-tech workplaces. For more information, visit http://www.bcunlimited.org/transformation.
# # #