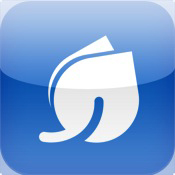 "Companies as diverse as General Electric, Wells Fargo, Mercedes-Benz and Medtronic are putting Apple's iPad to work in their offices." - The New York Times, 2/20/11
Austin, Texas (Vocus/PRWEB) February 22, 2011
LifeForms, the great new iPad Productivity App for filling out PDF forms, launched their newest version of the app this week and was just listed by Apple on the Productivity "What's Hot in the US" list. LifeForms is also listed on several international Apple "What's Hot" lists from Romania, to Argentina to Ghana.
LifeForms replaces the old process of having to download PDFs, print them, find the information you need, fill out by hand, scan the completed form, then email or fax it back to the sender. LifeForms makes the process easy and almost fun. Never dig around looking for information to put on a form again, feel secure that your essential information will be literally at your fingertips whenever you need it and with tap place it on any PDF form.
LifeForms is Green! The old process wasted time, paper and toner. With LifeForms there is no paper, no printing, no faxing and no wasting.
LifeForms opens any PDF form. By simply double tapping the page, the application lets you enter anything from text to signatures made with your finger, to drawings and annotations, simply and easily.
As great as it is to be able to finally fill out a PDF form without the hassles we all experienced before, the most compelling feature is The Word List. The Word List automatically saves your entries so that you can use them on the next form, just tap and drag the information onto the form, send it and you're done! If you type in a phrase or sign your signature in LifeForms, you'll never have to re-enter that data again; LifeForms keeps it for you to use over and over again, simplifying one the most painful processes of a form-filled world. Folders provide the ease of organizing your documents for quick resending or revising.
LifeForms is a simple easy-to-use solution to the problem of filling out PDF forms and having your personal information readily accessible to just tap and drag into even the most complex forms. Visit http://lifeformscreative.com/ for more information.
Company History:
LifeForms Creative is a partnership between media leaders from similar but symbiotic disciplines, feature films, interactive application development, and mobile app development.
Elizabeth Avellán
Know for her feature films, Elizabeth Avellán is the producer behind the hit Spy Kids series, Predators, Sin City, El Mariachi and many other hits from Troublemaker Studios.
Michael McGar
Having conceived and written three patents, Michael McGar comes from the high-tech world of application development in, entertainment, corporate communications applications, educational interactive products for all levels of publishing and institutional training. Michael's products have been market leaders in all the categories entered.
Joseph DeSetto
A former professor of new media and the author of The Business of Design and Flash MX: Rich Media for the Web.Early mobile app developer and noted authority on mobile development of both games and corporate apps, Joe DeSetto has been chosen to speak at the HOW conference about mobile development and has been involved in mobile development since the beginning of the iOS platform. Joe manages the full lifecycle of a mobile application from concept to launch, including UI/UX, source code, version control, databases, and cloud or traditional hosting.
Contact:
Megan Buckley
THA.i
646-354-2818
megan(at)thainteractive(dot)com
lifeformscreative.com
###