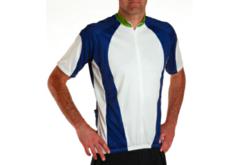 Our active customers will love this line for themselves and as gifts for their family and friends
New York, NY (Vocus/PRWEB) February 24, 2011
Today,EcoPlum, the green shopping rewards site and eco information destination for green living, introduces its first line of high-performance athletic clothing, partnering with Atayne to sell eco friendly clothing for active and athletic pursuits. With this announcement, EcoPlum showcases all Atayne apparel in Gia's Plum Picks for the next month, offering double rewards on purchases, and opening up the Athletic Wear category in Women's and Men's Clothing in its EcoShop.
Atayne makes high performing outdoor and athletic apparel, designed for active people who are avid runners, cyclists, hikers, climbers, rowers, and yoga enthusiasts. Made in the U.S.A. from 100% recycled materials, the fabrics are sourced from post-consumer plastic bottles and recycled fabrics. Atayne estimates 70% less energy usage producing its recycled polyester, compared to conventional virgin polyester sourced from petroleum.
"We are so pleased to partner with Atayne. Not only does Atayne reduce the amount of plastic going into landfills, but its environmentally friendly clothing is sports friendly, stylish and clever with green lifestyle graphics like Ride Hard, Tread Lightly. Our active customers will love this line for themselves and as gifts for their family and friends," said Gia Machlin, Founder and CEO of EcoPlum.
"Many people have a hard time believing performance apparel made from recycled polyester performs as well as the conventional stuff. But we know our products stack up to any on the market, wicking moisture from the body and drying quickly. We get so many enthusiastic responses from our customers, among them many Ultra runners and tri-athletes," stated Jeremy Litchfield, Atayne's Founder and Chief Pacesetter.
The Atayne brand offers three lines: the Grind Cycling Jersey, an original crowd-sourced zip-up design drawing on the expertise and preferences of Atayne's customers; the Grind T for tough workouts; and the Trash T for light workouts.
Gia's Plum Picks, a new feature, highlights select eco friendly products from its e-commerce shop for double the green shopping rewards usually earned under EcoPlum's unique reward program. Customers set up free accounts and earn EcoChipz for buying green products on the site. EcoChipz may be applied towards future purchases or donated to environmental causes.
About EcoPlum
EcoPlum is a green shopping rewards site and eco-information destination for green living, making it fun, easy and rewarding to go green. Purchases through EcoPlum earn EcoChipz, used for discounts on future purchases, or donations to environmental causes. The EcoShop selects products and vendors with recognized eco-labels or products made from recycled content. EcoPlum's mission is to foster environmental stewardship by educating and empowering consumers to make responsible choices. The team at EcoPlum wants to engage with a community of people who are conscious of their daily habits, purchases, and impact on the world's limited resources. More information about EcoPlum is available at http://www.ecoplum.com
About Atayne, LLC
Brunswick, Maine-based Atayne inspires positive environmental and social change through the power of active lifestyles. Atayne uses innovative technologies and materials made from plastic bottles, coconut and crab shells, and fabric scraps--in other words, trash!--to create high-performing athletic and outdoor gear that is safe for people and the planet. http://www.atayne.com
###