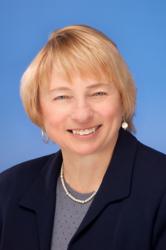 "Janet brings unique expertise to our firm as Maine's only female Attorney General and we are thrilled to welcome her to our team." - Jonathan Piper, Managing Partner, Preti Flaherty
Portland, Maine (Vocus/PRWEB) February 25, 2011
Preti Flaherty announced that longtime Maine attorney Janet T. Mills, until recently the Attorney General for the State of Maine, has joined the law offices of Preti Flaherty, effective February 22, 2011. Mills will be Of Counsel with the firm's Litigation Group in the Augusta, Maine office. A highly experienced trial and appellate attorney, Mills has argued more than a hundred cases before the Maine Supreme Court during her nearly thirty-five years of law practice in Maine.
Ms. Mills brings unique strengths and accomplishments to Preti Flaherty. She was Maine's first female Attorney General and is a former member of the Maine House of Representatives. Beginning in 2002, she was elected to the legislature four times, and served on the Judiciary Committee, Criminal Justice Committee and the powerful Appropriations Committee. As a legislator, she focused on oversight of the court system and on the state budget writing process. She also served for 15 years as the elected District Attorney for Androscoggin, Oxford and Franklin Counties. Ms. Mills was the first woman District Attorney in New England.
In addition to her service to the state, from 1995 to 2009 Mills practiced with the firm of Wright & Mills based in Skowhegan, Maine in general civil and criminal litigation.
Jonathan S. Piper, Managing Partner of Preti Flaherty stated, "I have known Janet Mills for over 35 years, since we were classmates and friends in law school. Janet is a highly accomplished and very well respected attorney within Maine's legal and legislative communities. She brings unique expertise to our firm as Maine's only female Attorney General and we are thrilled to welcome her to our team and to build upon the strengths of our Litigation Group."
Ms. Mills is also the newly elected Vice Chair of the Maine Democratic Party. She is a graduate of the University of Maine School of Law and was an editor of the Maine Law Review. She was a founding member of the Maine Women's Lobby and has served on a number of boards and commissions, including the Margaret Chase Smith Foundation Board. She earned her B.A. from the University of Massachusetts Boston. Janet is a native of Farmington, Maine and resides in Farmington with her husband Stan Kuklinski.
About Preti Flaherty
Preti Flaherty has offices in Portland and Augusta, Maine, Concord, N.H., Boston, Mass, Bedminster, N.J., and Washington, D.C. With more than 90 attorneys, the firm counsels clients in the areas of business law, climate strategy, energy, environmental, estate planning, health care, intellectual property, labor and employment, legislative and regulatory, litigation, technology and telecommunications. More information about the firm is available at http://www.preti.com.
###