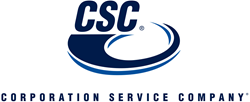 We're thrilled to be involved with this timely, forward-thinking project.
Wilmington, DE (PRWEB) March 02, 2011
Corporation Service Company®(CSC®), a leading global provider of business, legal and financial services headquartered in Wilmington, is pleased to announce that it has entered into a major and ongoing sponsorship of Delaware First Media, a nonprofit, statewide news organization dedicated to improving the quality and consistency of Delaware-related coverage.
In an era marked by withering losses in the traditional news industry and declines in regional coverage, Delaware First Media was established with an ambitious goal in mind: To provide nonpartisan, in-depth, high-quality, Delaware-specific news reports from all three counties, presented through written reports, audio and video. The service's news stream, DFMNews, can be viewed online at http://www.DFMNews.org and on social networks including Facebook and Twitter, as well as heard on Public Radio Delmarva (WSDL/WSCL).
Delaware First Media's core staff includes many familiar names in regional journalism, including Micheline Boudreau, former News Director at public television station WHYY, along with Ann Ahl, Tom Byrne and Nancy Karibjanian, all veterans of WHYY's former nightly news program, "Delaware Tonight." Established in 2009, Delaware First Media gained significant attention last year by co-hosting and producing the state's widely aired congressional debates. Substantial donations from individuals and organizations within the state, along with major grants from the Longwood and Welfare foundations and a strategic partnership with the University of Delaware, have allowed DFM to "hit the ground running" – developing an instant online presence, with further expansion in radio and television expected in the coming years.
Corporation Service Company answered DFM's call for sponsors, giving the organization the financial support it needs in order to achieve its long-term goals. "We're thrilled to be involved with this timely, forward-thinking project," says Rod Ward, Corporation Service Company's president and CEO. "CSC has deep roots in Delaware, and we've always maintained that what's good for Delaware is good for us. By bringing new energy and ideas to news-gathering and distribution in the state, we expect Delaware First Media to go a long way toward improving civic participation, raising public discourse and adding to Delaware's vibrancy as a place to live, work and do business in."
Founded more than a century ago, CSC provides registered agent, corporate compliance, and litigation management services for companies and law firms worldwide; due diligence and transactional services for the world's largest financial institutions; and domain and trademark services to many of the world's most recognizable brands. Today CSC is the trusted service provider to more than 75 percent of Fortune 500 companies, and a partner of more than half the world's Best Global Brands (Interbrand®/Business Week®). CSC has 1,100 employees located throughout North America and Europe. To learn more about CSC, visit http://www.cscglobal.com.
###