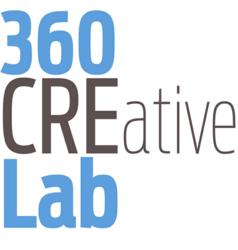 "Commercial real estate has become increasingly commoditized in the economic downturn," says Williams. "To combat this, the 360 CREative Lab leverages a unique branding approach to set our clients' apart from – and above – the competition."
Irvine, CA (Vocus/PRWEB) March 15, 2011
360 Commercial Partners, the Irvine, California-based commercial real estate brokerage, today announced the launch of its own in-house marketing and advertising agency, the 360 CREative Lab. Helmed by a veteran of branding and communications for Fortune 500 firms, the 360 CREative Lab develops, designs and deploys breakthrough campaigns to effectively market 360 Commercial Partners' listed properties for sale and lease.
"It's a new market and it's time for a new approach – especially in the area of marketing," says 360 Commercial Partners Founder and Managing Partner, Louis J. Tomaselli. "Discerning clients realize that settling for the status-quo marketing and service of other brokerages won't net results in today's challenging commercial real estate market. That's why 360 Commercial Partners is taking such an aggressive, innovative stance on advertising and marketing with the formation of the 360 CREative Lab."
Directed by Carrie Williams, who has led highly effective campaigns for companies including Microsoft, Target, Pepsi and Ford – as well as for the nation's top-selling residential real estate firm – the 360 CREative Lab offers the only professional-level, dedicated service of its kind within the region's commercial real estate industry. Williams has assembled a talented team to conceptualize, design and deploy customized marketing campaigns for every property and project that 360 Commercial Partners represents, developing innovative strategies that deliver qualified prospects, shortened transaction times and heightened bottom-line benefits to the firm's clients.
"Commercial real estate has become increasingly commoditized in the economic downturn," says Williams. "To combat this, the 360 CREative Lab leverages a unique branding approach to set our clients' apart from – and above – the competition."
The 360 CREative Lab's innovative branding approach includes everything from brand creation – including renaming, market positioning and logo development – to brand repositioning through development of new messaging and color palettes. The agency's branding campaigns also include aggressive advertising, PR, e-marketing, microwebsites, events and direct marketing.
Unlike other commercial real estate firms, 360 Commercial Partners invests its own dollars to market and sell its listings and – even in this recessionary climate – has raised the industry's bar for property advertising frequency and volume. In addition to maintaining the commercial real estate industry's largest presence in the Orange County Business Journal, advertising campaigns developed by the 360 CREative Lab break through the clutter by going beyond traditional approaches to reach commercial real estate decision-makers where they live, work, travel and play via affluent lifestyle marketing and media.
These advertising placements include The Robb Report, Worth, Luxe (to reach prospects in private jet centers), The Bay Window (Balboa Bay Club members), Bask Magazine, Riviera Magazine, Coast Magazine and the Segerstrom Center for the Arts performance program.
To further heighten the efficacy of its advertising campaigns, 360 Commercial Partners' brokers pursue a proactive approach to outreach, consistently and actively seeking out assets, buyers, investors and tenants to achieve their clients' objectives.
"No other commercial real estate brokerage, regardless of size, markets its clients' properties more aggressively or effectively than 360 Commercial Partners," says Tomaselli. "Launching the 360 CREative Lab, and investing our own dollars to promote our listings, is a powerful demonstration of our unwavering commitment to deliver the best service, and results, in the commercial real estate industry."
For more information, please visit 360CREativeLab.com, 360CommercialRE.com or call 360 Commercial Partners at 949.296.3600.
# # #