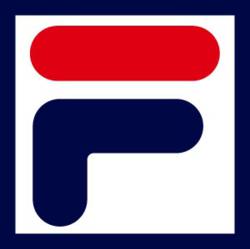 We want to expand the opportunity to real women across the country.
Sparks, MD (Vocus/PRWEB) March 22, 2011
Fila USA announced that it will conduct a national casting call of "real women" for the fall 2011 Body Toning System (BTS) fitness apparel collection's national marketing and advertising campaign. Spurred on by the success of the company's first real women campaign in fall 2010, Fila has decided to expand the casting call for non-professional models ages 25 – 50 beyond the New York City area to include the entire country via online video and photo casting submissions.
Entry submission videos and photos will be accepted through the company's dedicated FilaToning Facebook page from March 7th through midnight on April 8th 2011. The next "real women" models for the brand's 2011 campaign will be decided by the final selection panel which will consist of Fila's fall 2010 campaign "real women" models. On April 11th, Fila will host a live web stream of the selection of the new "real women" of the Body Toning System which will be accessible via Fila's Facebook page. Since the 2011 entry videos and photos will be displayed on the FilaToning Facebook page, an additional finalist will be selected by the general public by a "People's Choice" social media competition for the entrant with the most Facebook "likes" on their video or photo.
Fila will officially announce the winners of the BTS online casting call on the FilaToning Facebook page on April 14th. These women will become the faces and bodies of Fila's fall 2011 Body Toning System fitness apparel collection which boasts design refinements and expanded styles and colors.
"Fila's team was so inspired by the amazing outcome of the first "real women" casting call and campaign that we wanted to expand the opportunity to real women across the country," reflected Jennifer Estabrook, Fila's EVP Business Operations. "The women in our first season were so impressive that our original plan to augment the imagery with professional models was scrapped entirely. Our positive reaction to the original seven women was so perfectly mirrored in the public's fantastic response to the resulting campaign that we felt an online national casting call would be an excellent and timely expansion of the campaign."
Each of the winners will receive a $1000 grand prize and be flown to an all expenses paid photo shoot. The winners will model Fila's fall 2011 BTS collection in which the resulting images and videos will be used for print and online advertising as well as in-store display materials.
The 2010 women of Fila's Body Toning System are currently featured on the FilaToning Facebook page as well as in all of the online assets supporting the current BTS collection. Special webisodes of the casting call with the celebrity panel and interviews with each of the seven women are available on the Fila YouTube channel. Fila also engages in a Twitter campaign @filatoning and hosts Twitter parties to chat about fitness, healthy living and the Body Toning Collection. Fila's marketing program also integrates celebrity seeding and retail promotions.
About the Fila Body Toning System and Women's Fitness Apparel Collection
Launched in 2010, Fila's Body Toning System (BTS) is a collection of engineered body toning workout apparel for women that shapes the body and improves workout efficiency by increasing resistance and muscle exercise. BTS utilizes double-layered panels of INVISTA's LYCRA® SPORT fabric engineered to compress active muscles, a novel design approach that represents a new era of interactive sports training and fitness apparel. The collection includes a resistance tank, short, tight capri, capri, pant and long tight. The BTS collection featuring LYCRA® SPORT fabric also provides more support than traditional athletic leggings made from polyester or spandex, effectively smoothing targeted areas. Flat seaming construction allows for greater comfort and range of motion. Fila's BTS is currently available at select Dick's Sporting Goods stores nationwide, fila.com, specialty stores such as Paragon Sports, and this spring at select Lady Footlocker and Dillard's locations across the country
About Fila
2011 marks the centennial of the Fila brand which was established in the small textile town of Biella, Italy in 1911 by the Fila brothers. Fila is now a leading manufacturer of sport and leisure footwear and apparel distributed worldwide. The internationally respected company, having gained world class recognition in tennis apparel, has developed brand recognition by marketing high design and style content products that are endorsed by professional athletes from around the world.
For a catalogue or more detailed information about the Fila Body Toning System Collection including line sheets and/or images, please contact LaunchPad PR 310-397-4321.
# # #