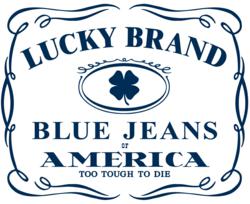 Shoppers will be delighted by the wealth of fashion insight Mr. Gunn has to offer
(Vocus/PRWEB) March 23, 2011
For more than two decades, Lucky Brand stores have offered stylish Southern California-inspired men's and women's jeans on the forefront of fashion. On Saturday, March 26th the Lucky Brand store in Pittsburgh's Ross Park Mall will take their fashion passion one step further by hosting long-time industry expert, Tim Gunn.
The renowned fashion insider, co-host on the wildly popular television program Project Runway and Chief Creative Officer of Liz Claiborne Inc., will be visiting the Pittsburgh location to treat visitors to a live ongoing fashion presentation accompanied by music and refreshments. Shoppers who make a purchase of $150 or more at Lucky Brand, Kate Spade New York, or Juicy Couture from March 20th-March 26th will be professionally photographed with Gunn, take part in an exclusive after party and receive a special gift.
Additionally, all guests will receive a personalized, signed copy of his new book, Gunn's Golden Rules: Life's Little Lessons for Making it Work.
Gunn's creativity has had a tremendous impact on the fashion industry. He has lectured widely on fashion and lifestyle design, contributed regular columns to leading fashion magazines, and also served as an Associate Dean at Parsons: The New School for Design, the indisputable leader in fashion design education in America.
"This will be a very exciting day for our Lucky friends in Pittsburgh," says Leah Salak, Director of Marketing and Special Events for Liz Claiborne Inc. "Shoppers will be delighted by the wealth of fashion insight Mr. Gunn has to offer!"
The event will begin at 1pm, and no reservations are necessary. Facebook users are encouraged to visit Lucky Brand and Tim Gunn's Official Facebook pages for more details.
About Lucky Brand Jeans
Lucky Brand designs and produces jeans, sportswear, knits, wovens, outerwear, T-shirts and active wear. Additional Lucky Brand licensed products include swimwear and accessories for men and women. The Lucky Brand collections are carried at better department and specialty stores, and at over 183 company-owned stores nationwide and three internationally. The complete collection can be viewed at http://www.luckybrand.com.
About Liz Claiborne Inc.
Liz Claiborne Inc. designs and markets a global portfolio of retail-based premium brands including Juicy Couture, kate spade, Lucky Brand and Mexx. The Company also has a refined group of department store-based brands with strong consumer franchises including the Monet family of brands, Kensie, Kensiegirl, Mac & Jac, and the licensed DKNY® Jeans and DKNY® Active brands. The Liz Claiborne and Claiborne brands are available at JCPenney, the Liz Claiborne New York brand designed by Isaac Mizrahi is available at QVC, and the Dana Buchman and Axcess brands are sold at Kohl's. Visit http://www.lizclaiborneinc.com for more information.
###