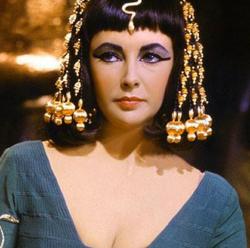 "Elizabeth Taylor may have battled alcoholism, domestic chaos, and Joan Rivers' fat jokes through the years, but she managed to focus her efforts on AIDS research with such tenacity that she emerged invincible against her own demons."
New York, NY (Vocus/PRWEB) March 24, 2011
Shaman Lawyer Vincent Presti, an I Wanna Be On® Packaged Personality, sees a far greater spiritual significance in Elizabeth Taylor's passing that has been ignored by the mainstream press and can benefit many celebrities (including ordinary individuals).
Besides her talent and beauty, Ms. Taylor battled her own demons that undermined her health and career throughout different stages in her life. Her success in overcoming those demons has inspired Shaman Lawyer Vincent to name this phenomena Elizabeth Taylor Disorder ("ETD"), that is, where a talented individual engages in reckless conduct that jeopardizes career and family, but abandons such conduct for an extraordinary cause that extends beyond the self and selflessly helps others.
According to Shaman Lawyer Vincent, "Elizabeth Taylor may have battled alcoholism, domestic chaos, and Joan Rivers' fat jokes through the years, but she managed to focus her efforts on AIDS research with such tenacity that she emerged invincible against her own demons." This behavior pattern, dubbed ETD by Shaman Lawyer Vincent, should inspire others to champion worthy causes that can help them overcome their own self-destructive behavior patterns.
Shaman Lawyer Vincent will be working with other self-help providers and local community groups to further refine this notion of ETD and how best to inspire others from Ms. Taylor's remarkable legacy.
"Charlie Sheen is probably suffering from ETD and should add some charitable dimension, besides Vatican warlock assassins, to his forthcoming tour," opines Shaman Lawyer Vincent.
On a personal note, Shaman Lawyer Vincent experienced Ms. Taylor's beauty and talent in the 1981 revival of Little Foxes.
"For anyone involved in the entertainment business," states Shaman Lawyer Vincent, "Ms. Taylor's passing represents a passing of the old guard and my thoughts and prayers are with her family and friends."
About S.H.A.M.A.N. Lawyer
The Self-Help Association of Muckrackers Against Neophytes (S.H.A.M.A.N.) Lawyer was formed in 2006 as an I Wanna Be On® Packaged Personality to help empower individuals to demand commercial standards and practices in the self-help industry.
Shaman Lawyer Vincent Presti has published Career Discernment in 2008 that helps professionals overcome their career dissatisfaction with comedic spiritual insights. Vincent has appeared on Inside Edition to discuss the Arizona sweat lodge tragedies. The New Yorker (March 2, 2009) has also mentioned Shaman Lawyer Vincent in the Talk of Town for his spiritual abilities.
###