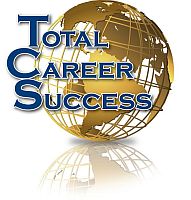 The ANA mission is nurses advancing our profession to improve health for all.
Houston, TX (Vocus/PRWEB) March 25, 2011
Katie Brewer, senior policy analyst for the American Nurses Association which serves 1.3 million nursing members, will be featured on Total Career Success, an Internet show on VoiceAmerica Talk Radio Network, at 11 a.m. Central on Monday, March 28. The show is designed to inform and encourage listeners to achieve their career goals by featuring experts and business leaders to provide job search assistance and career development. Brewer shares insights into nursing as a career and its impact on the future of health care in the US. Learn about ANA's vision and mission, nursing education, funding and certification, and career advancement resources available.
An extremely diverse career field, nursing offers opportunities in direct patient care in facilities and homes, public health and wellness, education, research, public policy and many other specializations. The common draw to nursing is a desire to care for people. The aging population coupled with a growing shortage of nurses creates many career opportunities in the field.
A new report from The Institute of Medicine (IOM) calls on nurses to take a greater role in America's increasingly complex health care system. The American Nurses Association acknowledges the need for nurses to take a leadership role in all settings to meet the demands of the changing health care system.
Katie Brewer shares, "The association's mission is very simple but has a huge impact on our society and standard of living – it is nurses advancing our profession to improve health for all."
Brewer added, "The American Nurses Association is the only full-service professional organization representing the nation's entire registered nurse population. From the halls of Congress and federal agencies to the board rooms, hospitals and other health care facilities, the ANA is the strongest voice for the nursing profession."
Show co-host Sheryl Dawson shared, "Recognizing the large gap in the demand for nurses and the supply, especially as the boomers begin to retire, it is vital that one of the main focuses of nursing and health care in general be on wellness."
Dawson added, "With the dramatic changes in technology, industry, and the workforce, nursing is a magnet of opportunity for individuals displaced or whose skills are obsolete!"
The show will air live at 11 a.m. - noon Central on March 28, 2011. To listen, please visit Voiceamerica.com and search for Total Career Success. The archived show will be available for replay or download at the Total Career Success website, or from iTunes http://www.itunes.com/podcast?id=311541702.
About Katie Brewer
Katie Brewer serves as a senior policy analyst for the American Nurses Association providing expert analysis in nursing and public health. Her areas of focus are disaster preparedness and response, immunizations, population health, and nurse staffing. She also assists in the development and revision of standards of nursing practice. Prior to joining the association, Katie held positions in public health nursing involved in immunization and newborn home visiting programs, as well as risk communication and emergency planning and response. She has a BA in journalism from Penn State University, a BSN from Columbia University, and an MSN from the Univ. of VA.
About American Nurses Association
The ANA is the only full-service professional organization representing the interests of the nation's 3.1 million registered nurses through its constituent and state nurses associations and its organizational affiliates. The ANA advances the nursing profession by fostering high standards of nursing practice, promoting the rights of nurses in the workplace, projecting a positive and realistic view of nursing, and by lobbying the Congress and regulatory agencies on health care issues affecting nurses and the public. For more visit http://www.ana.org.
About Total Career Success
Total Career Success is broadcast on VoiceAmerica, the world leader in Internet Talk Radio, and syndicated on World Talk Radio; the show aims to engage listeners in new ways of thinking about their potential, their goals, and their future. The show hosts are Ken and Sheryl Dawson, principals of Total Career Success, Inc. and authors of Job Search: The Total System, 3rd edition. They have served corporations in outplacement and career development as well as talent management optimization for 30 years in their consulting firm Dawson Consulting Group. The show presents guests who are experts in their fields to share the lessons they have learned in succeeding in their various areas of excellence and to discuss tips about a broad range of career development issues, from specific career opportunities, to industries and workplace changes, to financial and advancement considerations. For more information, visit http://www.totalcareersuccess.com and http://www.dawsonconsultinggroup.com.
# # #