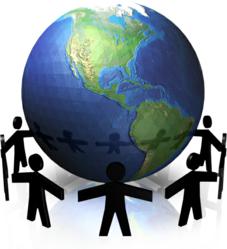 Every day the US is killing innocent Libyan civilians with endless bombings.
Henderson, NV (Vocus/PRWEB) April 03, 2011
Avalon International Trusteeship is a Nevada Non-Profit Organization that has established a foundation to help the innocent, non-combatant people of Libya. These people urgently need 100 jaws-of-life sets in order to clear the bomb debris and recover survivors. There are no triage centers in Libya so temporary or mobile units must be established immediately. Emergency medical supplies, food, water, baby formula and many other life's' necessities are urgently needed.
Pray for the Libyan People and help the Libyan people whose lives have been destroyed by these bombings, with your donations. http://www.libyanpeopleneedhelp.com
1286 bombs, rockets and aerial attacks have been launched by the USA, France and England. These attacks have killed, maimed, widowed, orphaned and displaced tens of thousands of innocent people in Libya. The bombings on March 20th resulted in the total destruction of a hospital in Tajoura/Tripoli, a large medical warehouse full of medicine and supplies, and 18 private homes. 96 men and women plus 16 children were killed. Hundreds more were maimed and injured. This carnage was verified by a pathologist who works at a nearby hospital. He was interviewed by Avalon International Trusteeship on March 22nd.
On the 20th bombs destroyed a depot at Misratah, releasing 3 million barrels of oil into the Mediterranean, according to Milad Abuztaia, a spokesman for the Libyan Authority. He also stated that bombs destroyed desalinization plants that supply most of the fresh water for Western Libya. These atrocities are results of bombings. The Telegraph reported the Libyan rebel commander Abdel-Hakim al-Hasidi, an al-Qaeda fighter in Afghanistan and Pakistan, admitted that his fighters have al-Qaeda links. That interview is linked below.
John Rosenthal, a known expert on European and Middle Eastern politics, writes regularly for The Weekly Standard, Policy Review and The Daily Caller; more of his work can be found at the links below. He writes that the uprisings in Libya, Tunisia and Egypt were instigated by al Qaeda and the Muslim Brotherhood.
Links to al-Qaeda
More links to al-Qaeda
Rebel leader admits al-Qaeda links
# # #