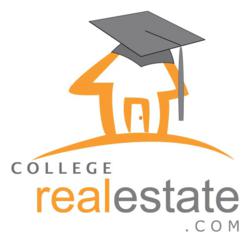 Real estate agencies are found on every street corner which makes it difficult to find an experienced agency familiar with the university locale
Austin, TX (PRWEB) April 05, 2011
College Real Estate (CRE), a real estate referral network dedicated to connecting college students with comprehensive living information and exceptional housing accommodations, today established a partnership in the Baylor campus area. CRE approved the membership of a new agent for exclusive referral rights in the CRE housing network.
"This new relationship will certainly be a great asset to College Real Estate and we look forward to increasing our effectiveness in the Waco real estate market," said Stuart Frazier, director of client relations at CRE. "Our clients in the Waco area will be glad they visited CollegeRealEstate.com for their housing needs."
College Real Estate targets the niche market of university-area real estate where founders and brothers, Erick, Kyle and Stuart Frazier, seek to educate parents on the fiscal advantages of purchasing property for their student's living instead of renting. Since buying is not an option for everyone, CRE also establishes partnerships with legitimate campus-area locating agencies to connect student renters with knowledgeable real estate professionals.
"Real estate agencies are found on every street corner which makes it difficult to find an experienced agency familiar with the university locale," said Kyle. As awareness of its service spreads, CRE is searching nationwide for exceptional realtors willing to establish a partnership. Realtors are able to submit an application online to be a member of the College Real Estate network which offers exclusive rights to referral prospects within their vicinity.
For more information on the Baylor University real estate market be sure to follow us on Facebook and Twitter!
# # #