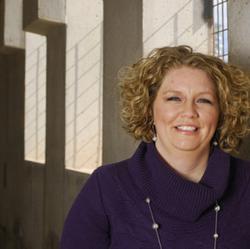 Depending on how a candidate restricts and controls their privacy on sites like Facebook, a recruiter or manager can learn a great deal of information
(Vocus/PRWEB) April 05, 2011
Corporate Social Media Discrimination is an ideology that human resource managers and recruiters did not face a few years ago. Today, it is on the forefront of every Human Resource palette when searching for qualified applicants for their positions. It also plays a large factor in determining what information is protected and not protected when an employee engages in Social Media activity.
Human Resource Professionals must actively keep engaged in understanding the complex phenomenon of corporate social media discrimination. A company must keep abreast on what the current legal entities are and what the latest Social Media tools and activities entail.
A dedicated Human Resource professional, Jessica Miller Merrell speaks candidly about what Corporate Social Media Discrimination entails. In a recent blog post she states that "Depending on how a candidate restricts and controls their privacy on sites like Facebook, a recruiter or manager can learn a great deal of information".
Information in itself can be a goldmine for a recruiter. This issue becomes what information a recruiter can or cannot include in their decision to interview or even a hire a potential employee. Merrell discusses some of the pitfalls that a human resource manager may encounter when they are searching through various social mediums for potential candidates. She even outlines the protected classes that a recruiter has to be aware of when making any type of decision to interview or hire an employee. They include age, sex, religion, disability, genetic information, race/color, national origin, and pregnancy.
The bottom line is that a company must have good understanding of corporate social media discrimination. Many employers use social media to discover information about prospective and current employees. There is potential discrimination issues involved when social media makes it so much easier to get information on the classes protected by law.
With a keen understanding of corporate social media discrimination, Merrell states "The key is to provide training, resources, and information to those in decision making roles who may seek out information using social networks posing a liability to their employer. By educating your managers on the risk and employment law perils of social media can help mitigate the risk."
Some of the tactics a human resource professional can employ to avoid discrimination lawsuits is to:

Thoroughly train their recruiters on the company social media policy.
Use Social Media Background Checks through third party accredited vendors such as Social Intelligence Corporation
Maintain an active role in keeping up to date on all the latest court rulings and potential social media liabilities.
Savvy human resource recruiters will keep their finger on the pulse of corporate social media discrimination and social media communities and subscribe to Merrell's blog, http://Blogging4Jobs.com where she provides cutting edge information on all aspects of the Human Resource field.
For the Media: Jessica Miller-Merrell is available for expert quotes, speaking and consulting. Contact Jessica via email at jessica(at)xceptionalhr(dot)com or by phone at 405.912.4885.
Publicist: Tatyana Gann 615.354.7625
About Jessica Miller-Merrell
Jessica is a leading voice in the HR social media community and has over 10 years of experience in human resources and recruiting. She hosts the first and only Internet web-show for job seekers on Mingle Media TV called Job Search Secrets. Her book, Tweet This! Twitter for Business was released in February 2010. Jessica has been quoted in publications as an expert including Glamour Magazine, Entrepreneur Magazine, and SHRM's HR Magazine. She is a hostess of Job Search Secrets with Jessica Miller-Merrell podcast.
Jessica is a sought after speaker about human resource's role in social media and has spoken at SHRM's Leadership Conference, HR Southwest Conference, and HR Florida Conference.
Complete bio can be downloaded on http://www.Blogging4jobs.com
###