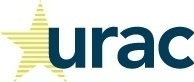 Washington, DC (Vocus/PRWEB) April 06, 2011
The Pharmacy Quality Alliance (PQA), a consensus-based alliance committed to improving medication use and medication related services across the health care system, and URAC, a leading health care accreditation and education organization, have partnered to present an important two-day symposium – Medication Adherence Summit: A Crucial Link to Healthcare Value – to be held June 2-3, 2011 at the Omni Shoreham Hotel in Washington, DC. For more information and to register go to http://www.urac.org/MedicationAdherence/
"Patient non-adherence has emerged as not only a problem in the treatment of chronic disease, but an overwhelming financial burden on our nation's healthcare system," said Alan P. Spielman, President and CEO of URAC. "Presenting a forum for stakeholders to discuss strategies for adherence intervention reaffirms URAC's commitment to consumer protection and promoting quality healthcare through education."
The Medication Adherence Summit will showcase insights from recognized experts who represent multiple perspectives in the health care system, including payers, clinicians and patients.
"With nearly half of American patients not taking their medications as prescribed, and the national cost of medication non-adherence estimated at $290 billion annually, the issue of adherence has a profound impact on all health care stakeholders," said Laura Cranston, Executive Director of PQA. "The effects of non-adherence can be far-reaching and a strategy for intervention is needed. This Summit can bring us one step closer to finding that solution."
Session and topics will include:

Raising Consumer Awareness About Adherence
Understanding the Payer's Perspective on Medication Adherence
Understanding the Patient's Perspective on Medication Adherence
Understanding the Provider's Perspective on Medication Adherence
Measuring Medication Adherence: Science & Application
Interventions for Medication Adherence: An Overview of the Evidence
Case-Studies of Interventions to Support Medication Adherence
National Healthcare Quality Strategy: Where Does Medication Adherence Fit?
The Summit will feature timely research and the latest evidence for the effectiveness of adherence interventions delivered by pharmacists, physicians and other clinicians in partnership with payers. In addition, there will be ample time for dialogue on these leading initiatives and networking.
Speakers will include, among others:

Rebecca Burkholder, Vice President, National Consumers League
Carolyn Clancy, MD, Director, Agency for Healthcare Research & Quality
David Cutler, MD, Otto Eckstein Professor of Applied Economics, Harvard University
Chris DuPaul, Director of Patient Care Services, CVS Caremark
Jesse McCullough, PharmD, Field Manager, Clinical Services, Rite Aid Corporation
Colleen McHorney, PhD, Senior Director, Outcomes Research Group, Merck
Kellie Murphy, Senior Vice President, GMMB
William Shrank, MD, MSHS, Assistant Professor of Medicine at Harvard Medical School
Bonnie Svarstad, PhD, Professor Emerita, University of Wisconsin
David Whitehouse, MD, Chief Medical Officer, Catalyst Rx
The Summit provides an opportunity to learn about efforts to implement consistent monitoring of medication adherence with standardized measurement and reporting for drug plans and pharmacy benefit managers.
For more information and to register, go to http://www.urac.org/MedicationAdherence/ or call URAC at (202) 216-9010.
About PQA
Established in 2006, PQA represents pharmacy providers, health plans, employers, PBMs, academicians, outcomes researchers, senior advocacy groups, health IT vendors, state and national healthcare associations and members of the pharmaceutical industry. PQA identifies appropriate quality metrics for medication use and medication therapy management services. For more information, visit http://www.PQAalliance.org.
About URAC
URAC, an independent, nonprofit organization is well known as a leader in promoting healthcare quality through its accreditation, education, and measurement programs. URAC offers a wide range of quality benchmarking programs and services that keep pace with the rapid changes in the healthcare system, and provide a symbol of excellence for organizations to validate their commitment to quality and accountability. Through its broad-based governance structure and an inclusive standards development process, URAC ensures that all stakeholders are represented in establishing meaningful quality measures for the entire healthcare industry. For more information, visit http://www.urac.org.
# # #