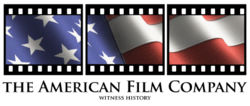 Los Angeles, CA (PRWEB) April 19, 2011
THE CONSPIRATOR, directed by film legend Robert Redford, brought audiences to their feet this weekend as the movie debuted at more than 700 theaters across the country. Filmgoers gave standing ovations at sold-out shows following a similar reaction at the movie's Ford's Theatre premiere last week, which included members of the United States Supreme Court, Congress, and the Presidential Cabinet. From media outlets like the NEWSHOUR on PBS, MSNBC'S ANDREA MITCHELL REPORTS, CNN's PIERS MORGAN TONIGHT and NPR's MORNING EDITION, to social media hubs like Facebook, THE CONSPIRATOR has sparked a spirited discussion about the film's timely story and the provocative questions it raises – Does the law fall silent during times of war? How far should a mother go to protect her child?
In television segments aired over the past week on networks including MSNBC, BLOOMBERG NEWS and FOX NEWS CHANNEL, esteemed members of the news media have lauded the film:
Andrea Mitchell, NBC News Chief Foreign Affairs Correspondent and host of "Andrea Mitchell Reports" on MSNBC (On air: April 13, 2011 at approximately 1:34pm ET):"Gripping film...I saw the film the other night and came away in tears as did many in the audience...The constitutional issues are deeply profound...This is an extraordinary legal drama, a constitutional drama, and a human drama… I was really moved by it."
Shannon Bream, Supreme Court Reporter, Fox News Channel (On air: April 17, 2011 at approximately 1:45pm ET): "Very, very nicely done...it is very, very thought provoking… a great balance of educating and entertaining people at the same time."
Al Hunt, Washington Executive Editor, Bloomberg News (On air: April 12, 2011 at approximately 10:37am ET):"One of the best movies I have ever seen. I will tell you, there are truths in there that are just as applicable today as they were 146 years ago. I know you have a busy schedule, but go see it... it is an absolutely fabulous movie."
Film critics have praised the movie in publications such as the LOS ANGELES TIMES, TIME MAGAZINE, ROLLING STONE, the SAN FRANCISCO CHRONICLE, the NY POST, USA TODAY and the PHILADELPHIA INQUIRER, among others, for its thought-provoking subject-matter and rich visual imagery depicting Washington, D.C. in 1865.
Roger Ebert wrote in the CHICAGO SUN-TIMES, "The Conspirator is an unusually thoughtful film... Absorbing and relevant... Not many films this smart can be made."
ROLLING STONE's Peter Travers called THE CONSPIRATOR "hypnotic." He wrote, "Robin Wright is superb... James McAvoy's performance is powerfully implosive. Redford's nuanced guidance gives this mesmerizing film its timely resonance and grieving heart."
The LOS ANGELES TIMES' Kenneth Turan said, "The resolution and strength of Robin Wright's unimpeachable performance makes the whole story seem flesh-and-blood real."
And the SAN FRANCISCO CHRONICLE's Mike LaSalle said this: "Compelling… Robert Redford persuades us to look at the assassination of President Lincoln through fresh eyes. THE CONSPIRATOR creates the sense of actually being there."
LINKS TO PRAISE FROM SELECTED TOP CRITICS
CHICAGO SUN-TIMES, ROGER EBERT REVIEW
SAN FRANCISCO CHRONICLE REVIEW
The debut film from The American Film Company, THE CONSPIRATOR, directed by Robert Redford, is the fascinating, true story of Mary Surratt (Robin Wright), the lone woman tried in the assassination of Abraham Lincoln, and Frederick Aiken (James McAvoy), the young union officer who reluctantly defends her. The movie features an all-star supporting cast, including Kevin Kline, Evan Rachel Wood (HBO's "Mildred Pierce"), Tom Wilkinson, Alexis Bledel (Sisterhood Of The Traveling Pants, "Gilmore Girls"), James Badge Dale, Jonathan Groff (Fox's "Glee"), Johnny Simmons, Norman Reedus, Danny Huston, Toby Kebbell, Justin Long, Colm Meaney and Stephen Root.
THE CONSPIRATOR: http://conspiratorthemovie.com/
ROADSIDE ATTRACTIONS / PRESS SITE (Film Distribution Company): roadsideattractionspublicity.com/login.php
THE AMERICAN FILM COMPANY: theamericanfilmcompany.com/
###