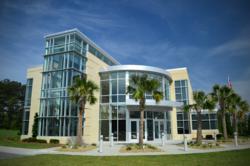 "BDIAccess is a tool that allows our customers the ability to access information in a timely manner allowing the focus of their efforts to ultimately be on the most important aspect of their business - patient care."
Columbia, SC (PRWEB) April 22, 2011
BDI Pharma, Inc. (BDI), the nation's fastest growing national distributor of biotech therapies, introduced the most recent addition to the organization's portfolio of service solutions - BDIAccess - which provides supplemental reimbursement resources designed to assist medical providers with navigating through the complexities of reimbursement.
"BDI Pharma is extremely proud to announce our newest service platform, BDIAccess," stated Ed Steres, VP of Strategic Partnerships for BDI Pharma. "BDIAccess enables our diverse and ever-expanding customer base of health care providers and medical professionals, as well as our manufacturing trade partners, access to reimbursement information, patient assistance programs and other pharmaceutical cost-related initiatives. The scope of these programs offered through BDIAccess permits BDI Pharma to be well positioned to serve as a source for answers to specialty pharmaceutical and biotech reimbursement questions for many years to come."
"So many of BDI Pharma's exceptional supplier relationships are with specialty pharmacies and home care companies," added Debra Aronson, VP of National Accounts. "Because of BDI's commitment to growing our partner's business in addition to our own, we are proud to offer a service solution that provides measurable value by saving the healthcare service provider time, money and resources. BDIAccess is a tool that allows our customers the ability to access information in a timely manner allowing the focus of their efforts to ultimately be on the most important aspect of their business - patient care."
About BDI Pharma, Inc.
Since 1995, BDI Pharma has defined its customer-centric approach to serving the nation's healthcare community through innovative supply solutions, unparalleled customer service, extensive product knowledge, 24/7 emergency availability and urgent-need delivery. An open-access resource for reference material, educational literature, market data and online ordering, bdipharma.com (ivig.com) has become an industry-renowned point of reference. Proprietary programs for specialty veterinarians -- 4legpharma.com; product consignment -- consignadvantage.com; flu vaccine pre-booking and general vaccine ordering -- securivax.com; and purchasing/reward programs -- qoreprogram.com and securigam.com round out a family of solutions tailored to the needs of the healthcare community at large.
BDI Pharma's portfolio includes branded and generic specialty pharmaceuticals, chemotherapy products, vaccines, albumin, IVIG, coagulation factors, high-titer or "hyper" immune globulins, and other specialty injectables. BDI Pharma is recognized as an "ADR," or Authorized Distributor of Record, for all of the manufacturers it represents.
# # #