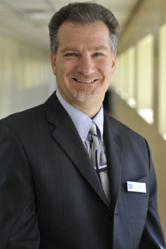 "If a business could spend 50% more face time with its customers, would the business grow? The answer is yes. Operational Excellence allows for this..."
North Kingstown, RI (PRWEB) April 27, 2011
Kevin J. Duggan, an advanced lean and operational excellence expert consultant for Fortune 500 businesses worldwide, announced today his business forecast for 2012. He sees a trend beyond lean toward operational excellence to drive growth for U.S. businesses - particularly in overseas markets - and that CEOs will lead the organizational transformation in their operations and workforces.
"Lean as a way of thinking and acting in business operations has been around for over 40 years. At its very core, the goal of lean is to maximize customer value while minimizing waste," explains Mr. Duggan, president of Duggan Associates, Inc., an international business consulting and training firm specializing in advanced lean and operational excellence concepts. "Whether in a recession or a booming economy, processes that use less time, less space, and less money to make products and services at reduced cost with no defects help satisfy customers and ultimately boost a company's bottom line."
Duggan notes there's a relatively new business tool on the block based on lean that's designed to help a company grow called Operational Excellence. Those companies who already have a strong foundation in and a deeper understanding of lean and continuous improvement will achieve their growth even faster. "The end game today is business growth, not just reducing costs," Mr. Duggan states. "Lean is not dead, rather it's a pre-requisite for operational excellence. By the end of 2011, it's my opinion that operational excellence will achieve significant momentum like a wave that will sweep across companies. What happens to a business that doesn't grow? It stagnates and dies. Growth needs to be the goal."
Unlike lean which teaches how to create flow at the rate of customer demand through the use of value streams, operational excellence teaches what to do when value streams break down. It creates "self-healing" value streams that don't rely on management, thereby enabling management to spend time growing the business.
"If a business could spend 50% more face time with its customers, would the business grow? The answer is yes," Duggan adds. "Operational excellence allows for this by letting flow determine what the workforce should do and when to do it. Standard work would tell the employee how to 'heal' that flow when it breaks down without management. Operational excellence redirects management from looking inside managing the activities of a workforce to looking outside performing activities that will grow the business. We call that 'working on offense.'"
Looking ahead, Duggan forecasts several trends for operational excellence in U.S. businesses for 2012 and beyond, as follows:

New job titles such as "Vice President of Operational Excellence" have emerged at companies and will continue to be a trend for job titles in the future. Executive-level positions will lead the charge for a company's transformation, and will ensure the company is on the right roadmap to get to operational excellence.
Companies will appreciate the need for a "deeper" understanding of lean and continuous improvement. This will be achieved via reading books, attending conferences and classes, benchmarking successful companies, engaging consultants who teach this concept vs. brainstorming improvements, and participating in Web-based and multimedia learning channels.
U.S. companies will experience more growth overseas in Asian and European markets by taking advantage of opportunities to export their products and services.
CEOs will "buy in" to operational excellence more quickly than they did with lean. "They won't need as much convincing because it makes sense to use operations to grow," explains Duggan. "Instead of thinking of lean as an endless journey, CEOs will just look at the approach to operational excellence and where they'd be if they achieve it by using the step-by-step methodology. This is a new way of thinking. We will see more leaders at top companies becoming teachers and advocates of operational excellence."
Workforces will be more self-sufficient to know if their activities are on time to customers and then react without management if they're not. Office processes will be so robust that a visitor could walk in and tell if the business is on time to what the customers wants. "The workforce is the engine that delivers products and services to the customer. They will understand and appreciate this, be highly educated in what the customer wants, will apply their skills and talents, and take more pride in their work as they will be the ones directly providing the product or service to the customer" Duggan states. "Just about all of their activities will be done for the customer, not for management."
Founded in 1998, Duggan Associates is an international business consulting and training firm specializing in advanced lean concepts to achieve Operational Excellence. Consultants work with clients ranging from smaller manufacturing operations, healthcare and financial organizations to Fortune 500 businesses in multiple industries. In addition to guiding companies in implementing lean, Duggan Associates provides 14 unique training classes in 5 different languages and has provided training at over 450 locations worldwide. The company is located at 1130 Ten Rod Road, Suite A-201, North Kingstown, RI 02852 USA; Phone: 401-667-7299; Fax: 401-667-7298; http://www.dugganinc.com
###