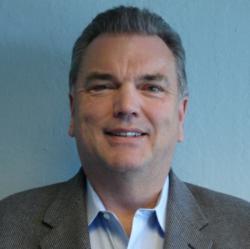 San Jose, CA (PRWEB) May 17, 2011
Proformative, the nation's leading online resource for corporate finance, treasury and accounting executives, announced today that Chuck Pendell has been appointed to lead all sales efforts as Vice President of Sales, effective immediately. Pendell brings more than two decades of high tech sales management experience to Proformative. Pendell has been hired to lead Proformative's sales efforts worldwide, including Proformative webinar and seminar sponsorships, targeted newsletters, lead generation activities on behalf of Proformative partners, as well as networking and social media opportunities sponsored by Proformative.
Most recently, Pendell served as the Vice President of Sales for Connectbeam, a venture-backed provider of Enterprise 2.0 Social Networking solutions, including bookmarking, tagging, and collaboration. His successful career includes sales and management positions with Burroughs/Unisys, Saros/Filenet, Action Technologies, Movaris, Active Decisions, and Selectica, where he built the worldwide sales and field support team, resulting in one of the most highly successful IPOs in NASDAQ history.
"I am very pleased to announce that Chuck has accepted our invitation to spearhead all sales activities for Proformative," said John Kogan, CEO. "Chuck is committed to developing innovative, effective ways for our sponsors and partners to engage with our audience of influential corporate finance executives. Chuck's impressive track record of generating success for sponsors and partners will be key in helping us maintain and grow our leadership position," added Kogan.
A native of the Pacific Northwest, Pendell graduated from Washington State University with a BS in Business Administration. Pendell is now settled in the San Francisco Bay area, where Proformative is headquartered.
"I look forward to introducing Proformative to an even wider audience of top marketing and sales executives who are interested in connecting with influential corporate finance, treasury and accounting executives," said Pendell. "This is an exciting opportunity to allow our partners to gain access to one of the most valuable and elusive audiences online – corporate finance leaders – while at the same time bringing those finance leaders world-class product and service providers to help them get work done."
Founded in 2009 in Silicon Valley, California, Proformative (http://www.proformative.com/cfo-executives) is exclusively dedicated to serving the needs of corporate finance, accounting, treasury and related professionals. Proformative's members find valuable free resources, relevant news and information, and a vibrant community of their peers and subject matter experts that enable them to manage corporate transformation and excel in their careers.
For more information, visit http://www.proformative.com or call 408-400-3993 x 104.
For media inquiries, please contact Proformative CEO, John Kogan at jkogan(at)proformative(dot)com.
Media | Blogger | Analysts Resources
Media Contact:
Press(at)proformative(dot)com
###