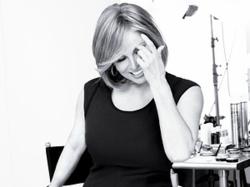 pared down, pumped up and polished
(PRWEB) May 01, 2011
Dallas, TX (PRWEB) May 1, 2011 -- The unveiling of a highly anticipated collection like that of Raquel Welch is similar to Fashion Week in the wig world. The Raquel Welch brand calls their Spring 2011 line 'The New Glamour', promising a "pared down, pumped up and polished" quality that will pique the excitement of wig wearers. Wigs.com, the #1 online retailer of wigs and alternative hair, recently launched Raquel Welch's new wig line on the website in early April.
Wigs.com got the exclusive opportunity to speak directly with the face behind the brand – Raquel Welch herself – about her Spring Collection. Wigs.com 'Wig Expert' and the company's WigsTV licensed cosmetologist Christina Jones also interviewed Welch on the subject of femininity, beauty and confidence. Welch said that she thoroughly enjoys talking about her new wig collections, boasting "These are not your grandmother's wigs!"
In the interview, Christina asked Raquel Welch if she has a favorite wig style from this year's Spring line. Welch gushed about the long, stylable and modern wig named Legend; the style is admittedly not one that Welch frequently wears, but she commented that switching up her hairstyle with wigs like Legend "keeps people on their toes." Most inspiring in her point of view on the "art of femininity" as she calls it, Welch even touched on her reasons for wearing wigs and why she believes whole-heartedly in this growing and improving part of the alternative hair industry. She spoke directly to women, suggesting that one can "achieve your best, best self" and exude confidence simply by taking advantage of the wigs on the market.
Wigs.com CEO Carliz Sotelo Teague relished the opportunity to speak with beauty icon Raquel Welch regarding the latest wig collection for 2011. Teague commented, "Raquel has been a beauty inspiration for women of multiple generations. Her style and elegance are timeless, and her sense of what the fashionable woman wants is uncanny!" Teague goes on to say, "Raquel Welch wigs have been our most popular brand for several years now. The attention to classic styles and the focus on keeping them fresh… it is no wonder she remains on top. We are pleasantly surprised at how involved she is in every aspect of her collection, and we know this one is the stuff legends are made of."
Offering 7 new wig styles of varying silhouettes, the 2011 Spring Collection combines some of the most sought-after features on the market. The Wig Experts at Wigs.com say that the new Raquel Welch line offers a "chic mash-up" of lace front, human hair, heat-friendly, and ready-to-wear styles. As always, each wig is titled with a memorable and stand-out name such as Legend, Fascination and Show Stopper. The collection's featured wig is called All That Jazz, a short textured style that Welch's right hand man and lead designer Laurence Bate describes as "a fresh look with a European edge."
Host Christina interviewed Laurence Bate on the WigsTV set. Bate has been a part of the wig and alternative hair industry for many years and proves himself both talented and knowledgeable. She spoke with Bate about how Raquel Welch's new wig collections are collaborated upon and executed. He states that his favorite wig in the 2011 Spring line is the headliner - All That Jazz - boasting that the style "is amazing and is going to look good on many, many face shapes."
In the rest of the Spring line, customers will find an intriguing mix of short, mid-length and long wig styles, many made with the Tru2Life fiber which allows for heat styling and customization similar to the properties of human hair. Many wigs in Raquel Welch's new collection are designed with luxury features such as a monofilament top and a lace front, materials which emulate the look of natural hair growth where the hair is parted and at the hairline. Wigs.com believes that the demand within the wig market for cap construction of a certain caliber, as seen in Raquel Welch wigs, is growing steadily.
Viewers can watch the full exclusive interview with Raquel Welch, as well as the interview with designer Laurence Bate at Wigs.com and the site's budding YouTube channel. The video also provides a glamorous overview of each wig style in Raquel Welch's 2011 Spring Collection.
About Wigs.com
Wigs.com is the leading hair shopping network building its trusted name for 15 years by partnering with Celebrity lines such as Raquel Welch, Jessica Simpson, Vivica A. Fox, Kathy Ireland, Beverly Johnson, and many others which has helped bring celebrity-inspired styles to millions of customers looking for the perfect hair solution. Only the best in wigs, hair extensions, hair pieces, care products and accessories are represented on the site. The co mpany has separated itself from the competition in the expertise and education offered to the public. Over the years, Wigs.com has established its name as the best source for alternative hair and related products.
# # #