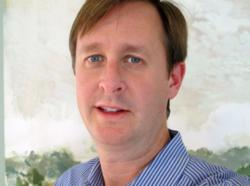 Under Bill's leadership, GG+A will be even better positioned to help our clients integrate evidenced-based, data-driven communications into their overall efforts to enhance donor engagement and increase fundraising success.
Chicago, IL (PRWEB) May 05, 2011
Bill O'Leary joined Grenzebach Glier and Associates (GG+A) in March 2011 as Senior Vice President and Managing Director for Strategic Communications. He serves on the firm's Executive Committee.
Prior to joining GG+A, Bill served as Chief Marketing Officer and Associate Vice President for Marketing Communications in the Office of Advancement at Georgetown University, a position he held from 2007 to 2011. At Georgetown, Bill was responsible for developing and executing marketing and communications strategies across the University, with a focus on alumni, parents, donors and other constituents. Bill managed a team of 35 professionals, overseeing all aspects of marketing and communications, research and analysis, special events, and donor stewardship. He was a leader in the University's effort to develop, position, and launch a $1.5 billion capital campaign as well as in structuring and positioning Georgetown's primary scholarship initiative, The 1789 Scholarship Imperative. Bill developed and implemented the Georgetown Global Forum, an annual conference to attract world leaders, distinguished Georgetown faculty and alumni to discuss topics of international importance.
"Our clients seek advice from us to help them integrate evidenced-based, data-driven communications into their overall efforts to enhance donor engagement and increase fundraising success," says John Glier, Chief Executive Officer at GG+A. "Under Bill's leadership, GG+A will be even better positioned to deliver such strategic advice and counsel."
GG+A's fifty years of experience providing philanthropic counsel and guidance to not for profit organizations is the foundation upon which our strategic communications services are offered. Our deep knowledge of the needs, demands, and challenges of higher education, academic medical centers, arts organizations, and advocacy groups gives us an advantage when offering communications, marketing, and research advice to clients.
"We are obsessed with helping our clients to tell their story in a compelling way, to the right audiences, in the right places, and at the right time. But this is not just a problem for a communication director to solve. To have an effective and strategic approach to communications an organization must work together to answer a few key questions: Who are we? Where are we headed? How are we positioned in the marketplace? Who is our audience? What do they know or understand about us? How do we best engage them? How can outreach and communications help us reach our organizational goals? What activities will help us achieve these goals? GG+A works with its clients answer these questions and develop actionable marketing and communications plans."
GG+A provides a full range of marketing and communications services, including:
Strategic Communications Planning
Audience Research and Analysis
Strategic Communications Planning
Advancement Communications Review
Messaging and Writing
Before moving his career in the direction of higher education advancement, Bill held a variety of positions in the financial services sector and the federal government. From 2002 until 2007, Bill served as Director of Corporate Marketing at Fannie Mae, managing a team of 12 that functioned as an in-house consulting and marketing agency. His team worked with Fannie Mae lenders to develop effective marketing strategies, using research, data and analytics to better understand, target and reach consumers. Previously, Bill served as Vice President for domestic and international consumer marketing at Citibank and Senior Vice President, Marketing and Operations, with Bid4Assets, Inc., an on-line auction firm. Bill began his career serving as Lead Press Advance in the Office of Scheduling and Advance for The White House during the Clinton administration. During this time, he also served as Assistant Director in the Office of Public Affairs, Policy Evaluation and Research for the United States Securities and Exchange Commission, working for SEC Chairman Arthur Levitt.
Bill holds a Master's degree in Business Administration from Georgetown University McDonough School of Business, a Master's degree in Creative Writing from The Johns Hopkins University, and a Bachelor's degree in English from the University of Massachusetts, Amherst. He serves on the Board of Advisors to the College of Humanities and Fine Arts for the University of Massachusetts, Amherst.
Grenzebach Glier and Associates (GG+A) is a global philanthropic management consultancy, providing counsel to non-profit organizations intending to take their fundraising campaigns and programs to the next level of operational and financial performance. GG+A clients include educational institutions, healthcare organizations, arts and cultural organizations, and global NGOs. Services include feasibility studies and counsel, comprehensive development program reviews, advancement communications strategy, development and counsel, advancement services counsel, and analytic solutions for streamlining prospect management operations and enhancing fundraising success.
###