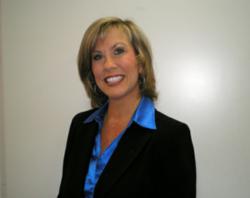 Karen will be a great help in increasing communication for us.
Troy, MI (PRWEB) May 03, 2011
Karen Clifton joins AmeriStaff Nursing as their new Senior Account Representative. In this position, she is responsible for communicating new products and services, special developments, and information about AmeriStaff Nursing to our clients and staff, and also for following up with new and existing clients at seminars, trade shows, and health care-related events to ensure that all of their home care and facility staffing needs are being met.
Stacey Murphy, VP of Marketing Development, is excited to have Karen on staff to assist AmeriStaff's clientele. "We have a growing database of clients that need AmeriStaff's products and services, and having someone on staff to work with our existing clients and also find potential needs in new clients is something we have had a strong need for," she says. "Karen will be a great help in increasing communication for us."
Karen brings with her over 20 years of experience in the home health care field staffing patients in both home and hospital settings. She has extensive knowledge in health care, and looks forward to assisting both clients and patients with their staffing needs.
AmeriStaff Nursing, Inc., is a 30-year-old comprehensive healthcare management company offering outpatient and home healthcare programs and services. For more information, contact Cristina Shallal at (248) 288-2270.
###